News culture The essential final scene of Terminator by James Cameron was deleted, the director of Avatar had no other choice
Although it was a crucial scene for Terminator, James Cameron had to cut it out for some reasons.
A final scene deleted due to differences! As a reminder, the first Terminator ends with a fight between artificial intelligence (Arnold Schwarzenegger) and Reese (Michael Biehn). The latter ends the battle by blocking his ultimate explosive in his mechanical enemy. However, the conclusion could have been entirely different and would have been essential to understanding the film. It would, in fact, have given important context on how Cyberdyne Systems – the company responsible for creating AI – created the technological chip placed inside the robots. It was Gale Anne Hurd, the producer of the feature film who revealed, on X (formerly Twitter) the real reason for this deletion:
John Daly, the financier of #HemdaleFilms of The Terminator, had a production contract with #OrionPictures but was not yet successful (this changed with (Terminator, editor's note) and #Platoon). They insisted that we use friends who work in finance and not actors in this scene, which ruined it for us.
After this response, another user asked her if this choice was due to budgetary reasons, to which she explained that these finance friends "were paid as actors". Although Gale Anne Hurd doesn't have the exact rationale, she believes it was because "the financiers had been allowed a return on their investment and had not yet received one". She adds that the man never believed that Terminator would be a success.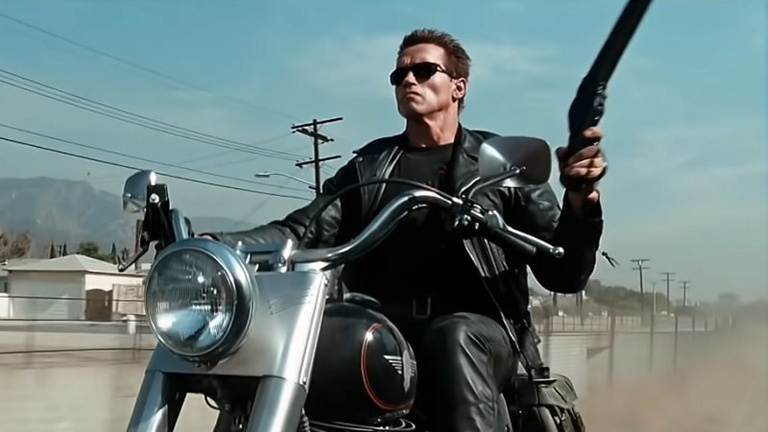 ---
A big success for Terminator
Terminator has become one of the most cult films of the 80s. Directed by James Cameron, the plot follows an artificial intelligence coming from the future. She takes the form of a cyborg assassin who tries to find and kill a young waitress destined to give birth to a man who will be the leader of Humanity against the machines. A synopsis that was popular as evidenced by its 100% press rating on Rotten Tomatoes. On the box office side, it had a much more modest score (a little over 78 million dollars), but which still repaid its low budget of 6.4 million. After this success, numerous sequels were released. The latest is Dark Fate released in 2019 and collected more than 261 million dollars for an estimated cost between 185 and 196 million.