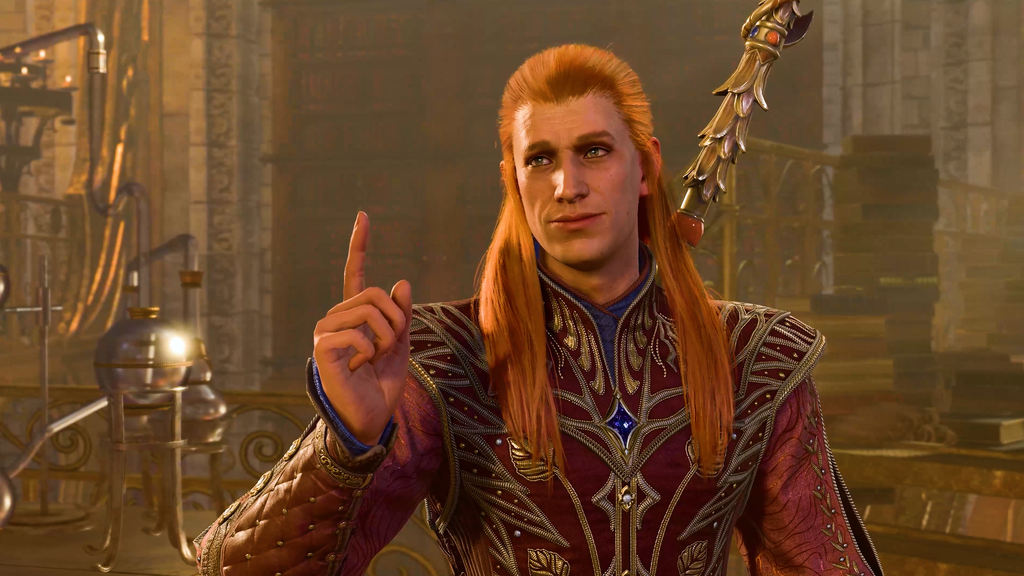 Indeed, you have to see the last update to understand that Larian seems to have a bag of infinite depth on his back. The Belgian studio deployed today Patch 3. It then includes numerous bug fixes, changes to the rhythm of the dialogue or even slight adjustments to improve the interface and the user experience in general. But that's not all since there are two star features arriving with patch 3.
See Baldur's Gate 3 on GOG
The Magic Mirror and Mac compatibility
And it's a whole new pool of players who can now discover Baldur's Gate 3 in its entirety! Larian has formalized the game's compatibility with Mac players, previously limited to early access. For a smooth launch of the game on their machine, they are also advised to delete their early access backup or even read this pre-launch guide so that the transition goes smoothly. But it is above all the arrival of the Magic Mirror that will delight players! Available in the group camp, it allows players to change their appearance. But be careful, Larian specifies that there are some restrictions regarding its use.
Appearance, voice, pronouns and lower body can be changed, but not race, subrace and body type. Origin characters, Servants and Illithids cannot use the Magic Mirror
Furthermore, the studio adds that "any cosmetic changes resulting from game choices will be permanent". For example, the Magic Mirror will not be able to do anything if "a hag took your eye recently"or if"you swallowed a larva" not long ago. Restrictions which are logical on paper, to the extent that these changes in appearance are only an overlay for the game: you will still remain your base character. Enough to not complicate the narrative branches of Baldur's Gate 3, already numerous enough to allow everyone to live their own adventure.