News astuce Pokémon Scarlet and Purple Rune Coin: how to obtain this accessory to have more money?
Are you playing Pokémon Scarlet and Purple, and you find that your pockets aren't filling up fast enough? Know that there is an item that can remedy this, and it also applies to the Turquoise Mask DLC! Find out how the Rune Coin works, and especially how to obtain it.
Earn money in Pokémon Scarlet and Purple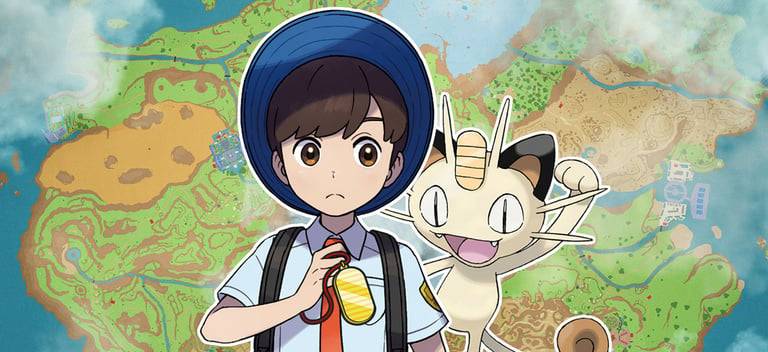 In Pokémon Scarlet and Purpleand as in the majority of license titles, it is possible to earn Pokédollarsthe in-game currency. Additionally, the ninth generation introduced a new currency called League Pointswhich is mainly intended for the manufacture of CTs using the CT machines available at Centres Pokémon. However, it can also be used to purchase items and clothing from the various shops in Paldea (and Septentria if you have the DLC The Turquoise Mask). You can therefore use these two types of currency interchangeably to do your shopping, which can save the day when your purchases start to pile up.
The most common way to earn Pokédollars is, as you might expect, fight the trainers that you will encounter during the adventure. The higher the level of these, the more money you will earn. However, you can also make a lot of money picking up valuables and reselling them to merchants. These items can be collected in large numbers in the Roastable Desert in particular, and you can find them in the tab Treasures of your Sac. Objects belonging to this category, such as Nuggets and the Star Piecesare designed to be sold, so you won't lose anything if you get rid of them. But if you're looking for a way to make your battles more profitable, know that there's an item made specifically for that!
Pokémon Scarlet/Purple walkthrough summary
Where to find the Rune Coin in Pokémon Scarlet Purple?
Whether you need money to buy something change your Pokémon's stats or to participate in financing the reconstruction of the DLC statuettes The Turquoise Mask, know that there is a way to considerably increase your earnings at the end of trainer battles. Indeed, an object called Piece Rune is available in Pokémon Scarlet and Purpleand when held by a Pokémon participating in battles, it will allow you to double your income at the end of the confrontation. This is a bonus that is far from negligible, especially when you challenge top trainers. So how do you get your hands on this little gold mine?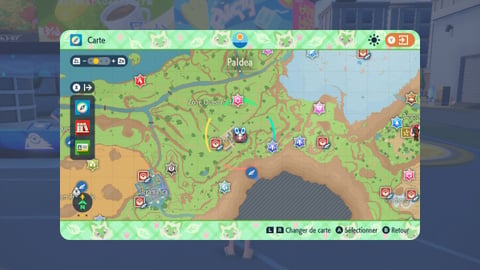 To add it to your inventory, you must first go to the Pokémon Center to the east of blackberry mix. There you will meet a League Representative who will ask you to beat 5 Trainers from West Zone No. 3 to get a reward. This shouldn't be too difficult, as the level of the trainers in the area is Quite low.
This reward is none other than Piece Rune, which you can then hold on to one of your Pokémon before heading off to fight all the trainers in the region. Besides, why not use it to challenge the members of the Monster Faces Clan in Septentria? This could bring you big returns, as much in terms of Pokédollars what useful items. Note, however, that the bonus will only take effect if the Pokémon in question participates in the battleso you may need to transfer it from one Pokémon to another depending on the trainers you meet.
Pokémon Scarlet/Purple walkthrough summary