Game news The redemption of the century finally validated? The CMA brings very good news to Microsoft
More than 20 months ago, Microsoft revealed its desire to merge with Activision Blizzard. After many twists and turns, the redemption of the century could finally be definitively validated.
God save the deal
Are we witnessing the end of the Activision Blizzard/Microsoft soap opera? After the merger was blocked by the CMA, after a successful trial against the FTC, after a new phase of investigation by the CMA following the agreement between Ubisoft and Microsoft on cloud rights, it could be that the takeover will be finally definitively validated very soon. The British competition and markets authority has just given its preliminary approval to this merger project which has caused a lot of ink to flow. In a statementthe CMA indicates that the changes made by Microsoft by bringing Ubisoft into the loop regarding cloud rights are sufficiently significant and "largely address the concerns" of the organism.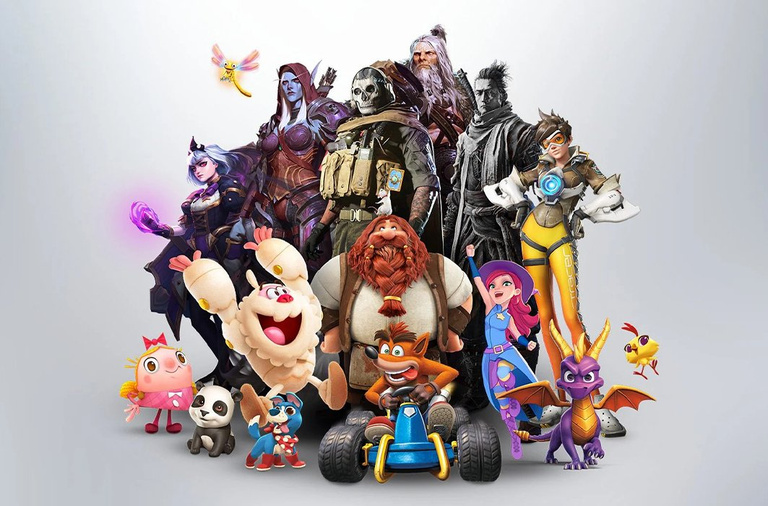 This preliminary decision was obviously very well received by the main stakeholders of the groups concerned. Brad Smith, president of Microsoft, says:encouraged" by this "positive development in the CMA review process". "We have presented solutions that we believe fully address the CMA's remaining concerns regarding cloud, and we will continue to work to obtain permission to conclude before the October 18 deadline". On the side of Bobby Kotick, the boss of Activision Blizzard addressed to its employees highlighting "essential approval for the completion of the merger". "This is an important milestone for the merger and a testament to our solutions-oriented work with regulators" he adds.
We are encouraged by this positive development in the CMA's review process. We presented solutions that we believe fully address the CMA's remaining concerns related to cloud game streaming, and we will continue to work toward earning approval to close prior to the October 18…

— Brad Smith (@BradSmi) September 22, 2023
---
And now ?
So, is everything finally good for Microsoft? Not yet. As you will have noticed, this is currently only a preliminary decision, which therefore comes before possible final approval. From now on, third parties and other competitors can still make themselves heard before the CMA until October 6 in order to provide their own vision on the corrective measures put forward by Microsoft. The final decision is, for its part, expected by October 18, 2023 at the latest. With the rejection of the FTC's appeal, the sky now seems clear for the Redmond firm which should, unless the situation changes again, proceed to the acquisition of Activision Blizzard King in the coming weeks.