News culture Thousands of Lord of the Rings fans are arriving in Brittany… for this reason alone.
It's in Brittany that Lord of the Rings fans are gathering this weekend! They share their passion during this not-to-be-missed event.
As a movie buff or fan of fantasy fiction, it is difficult to miss the Lord of the Rings. The universe so rich in J. R. R. Tolkien has continued to make fans dream for many years, which is why Peter Jackson adapted this emblematic work for the cinema. Again recently, a new adaptation saw the light of day, this time, in the form of a series. It is on Amazon that The Rings of Power appeared at the end of 2022, with a colossal budget. Despite this investment, the series was not unanimous among fans, who did not appreciate certain scriptural liberties. This production will still benefit from a sequel, even if no release date has been revealed at the moment.
What's more, it is not only in series or feature film that this franchise is best adapted, but also in video games. Unfortunately, the latest one, The Lord of the Rings: Gollum, was a failure, particularly because of its numerous technical problems. However, fans have still been treated to some very good titles in the past, and the future looks promising with many projects to come.
In short, fans of this cult license have no shortage of ways to immerse themselves in their favorite universe, and this does not exclude gatherings in real life ! Yes, this weekend, fans of the Ring community will meet in Brittany to celebrate Tolkien.
Also read: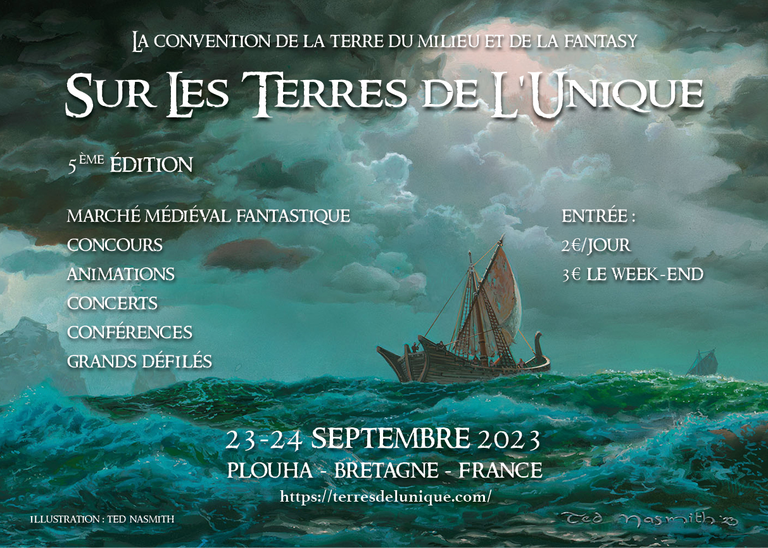 ---
A gathering of Lord of the Rings fans, in Brittany
This weekend is where the Middle Earth and Fantasy Convention takes place. Appointed On the Land of the Uniquethis gathering returns this Saturday 23 and this Sunday 24 in Brittany, more precisely in the town of Plouha. Thanks to a team of passionate volunteers, this event grows even bigger each year. Conferences will take place, notably on the editorial evolution of Tolkien's works or even on the cartography of this rich universe. Fans will also be able to compete in a cape-throwing competition and will be able to enjoy activities such as "heroic fantasy" harp concerts or even combat demonstrations or introductions to role-playing games. In short,if you are interested in this eventyou will find more information on the official website.