News astuce DCE Flashback Kevin de Bruyne EA FC 24: how to validate them and recover the player's card?
EA Sports FC 24 has barely been released when events are already starting to land. In addition to the collaboration with Nike, a DCE event has just arrived and it allows you to get your hands on Kevin De Bruyne, only if you have access to early access!
As we have just told you, this DCE is limited in time and if you have not fallen for the early access version of EA Sports FC 24, you will not be able to get your hands on the promised card! In fact, you will have to complete the two challenges proposed by this DCE before September 29.
We'll talk about it in more detail later in this article, but you will have to complete two challenges, one asking you to build a special Manchester City team and the other, "a little more permissive", asking you for a special Premier League team this time!
Let me tell you, these first DCE challenges are not going to be easy to accomplish given that the cards requested are extremely expensive and can easily find their place in a team, especially at the start of the game like right now.
It's up to you to see if the game is worth it and if this Kevin de Bruyne card at 87 in general is profitable in view of the investment. To get an idea more easily, we let you discover it below with all of its statistics.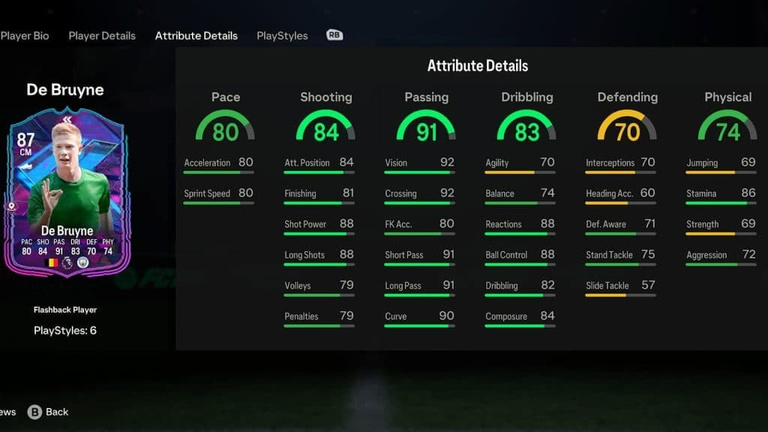 The "practical" aspect of these two DCE challenges is that it will be possible to complete them at the same time! Indeed, if you include at least one Manchester City player in it, it counts. However, there is still a way to play on the fact that the first challenge only requires an 86 general score.
This is why we are going to offer you two versions, the one for the first challenge having the advantage of being a little less expensive than the second. The main advice we can give you for these DCEs is to look at women's football, whose prices are generally lower than for the same rating on the men's side.
Manchester City Challenge
Number of Manchester City players: 1 minimum
Minimum team rating: 86
Reward: Prime Electrum Player Pack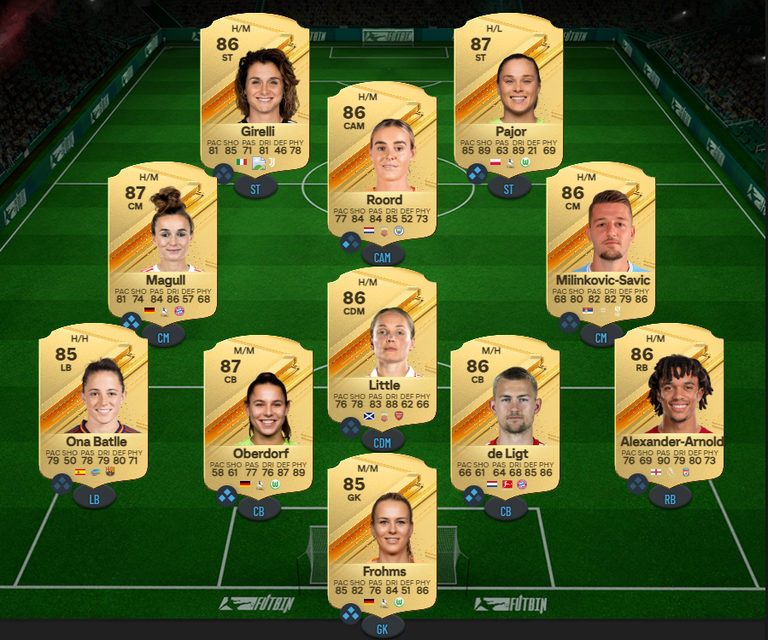 Composition :
Frohms
Ona Battle
Oberdorf
De Ligt
Alexander Arnold (Premier League)
Magull
Little
Milinkovic-Savic
Roord (Manchester City)
Walkers
Pajor
Price: around 75,000 credits
Premier League Challenge
Number of Premier League players: 1 minimum
Minimum team rating: 87
Reward: Small Rare Gold Player Pack
Changes:
Frohms : Sandra Panos
The Body: Irene Paredes
Milinkovic-Savic : Silva
Price: around 89,000 credits