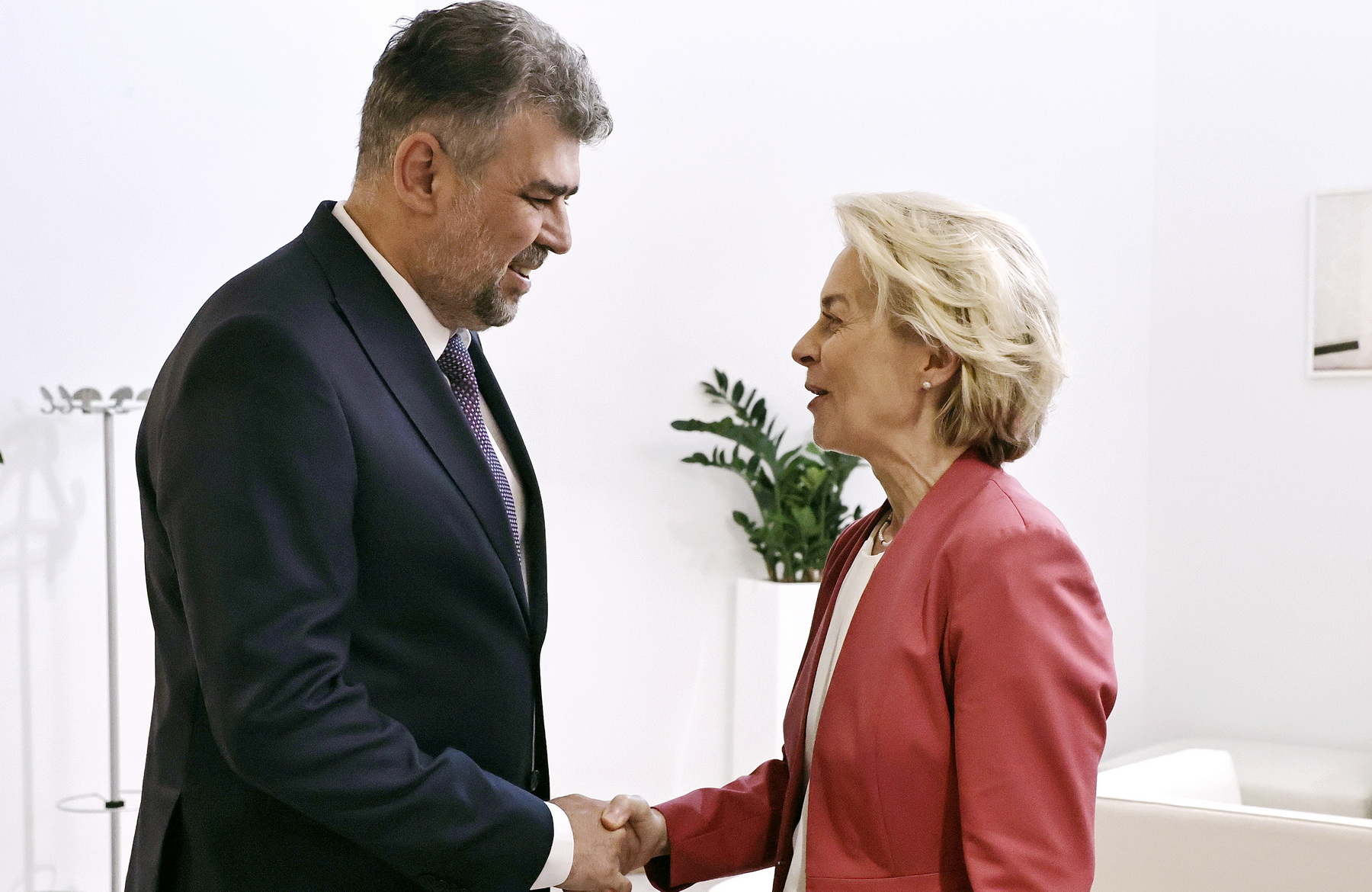 Prime Minister Marcel Ciolacu emphasized, on Monday evening, during an interview on Antena 3 CNN, that the Government will maintain a single digit VAT on food and medicine "regardless of everything", in the context of the discussions he had in Brussels with the President of the Commission of Europe, Ursula von der Leyen, about Romania's budget revenues, the lowest in the EU.
Asked if it is true that in Brussels, in the discussions he had with the European Commission, he was given as a solution the increase of the VAT in Romania by 1 or 2 percent in order to fall within the budget deficit target: "There are some reports from the World Bank, from the IMF, from the European Commission about the state of the country, where there are certain recommendations. Mrs. President Ursula asked me only one thing: "Marcel, what GDP income does Romania have?". I told him, without any hesitation, the lowest in the EU, namely 27%. We start from this truth. What I'm not going to do, Madam President, I'm not going to increase the VAT on food and medicine, because it would bring austerity. We had real austerity in 2010, we must learn from the mistakes made then. In 2010 we cut 25% of people's incomes, collapsed consumption and, moreover, increased VAT from 19% to 24%. At that moment we destroyed all the purchasing power in Romania.
In effect, we passed the same burden on everyone, regardless of their income. One percentage point in VAT gives you an extra 0.5% for inflation. It's the first time, after a month of being prime minister, that we managed to have a single digit VAT. And we're going to keep the VAT at a single figure, no matter what."
Prime Minister Marcel Ciolacu announced, at the beginning of Monday's government meeting, that the package of fiscal measures for which he will assume responsibility in Parliament has been completed. "Romania can no longer afford facilities and privileges of 75 billion lei, plus a tax evasion of 150 billion lei per year," declared the prime minister, who says that it is not about "austerity" measures.
"However, this Government does not increase the general VAT. And we keep the VAT on food and medicine at 9%. Just as we keep the lowest VAT of 5% on firewood, energy, gas and books. So there is no risk of prices going up. In addition, one cannot speak of austerity when a key measure is the increase of the minimum wage by 10% from 3,000 to 3,300 lei. And in construction, by emergency ordinance, we are increasing the minimum wage by 12.5% ​​to 4,500 lei. We are talking about an increase in the minimum wage for 2 million people, and ordinary employees will not pay any additional tax", Ciolacu said.
Editor : A.C.