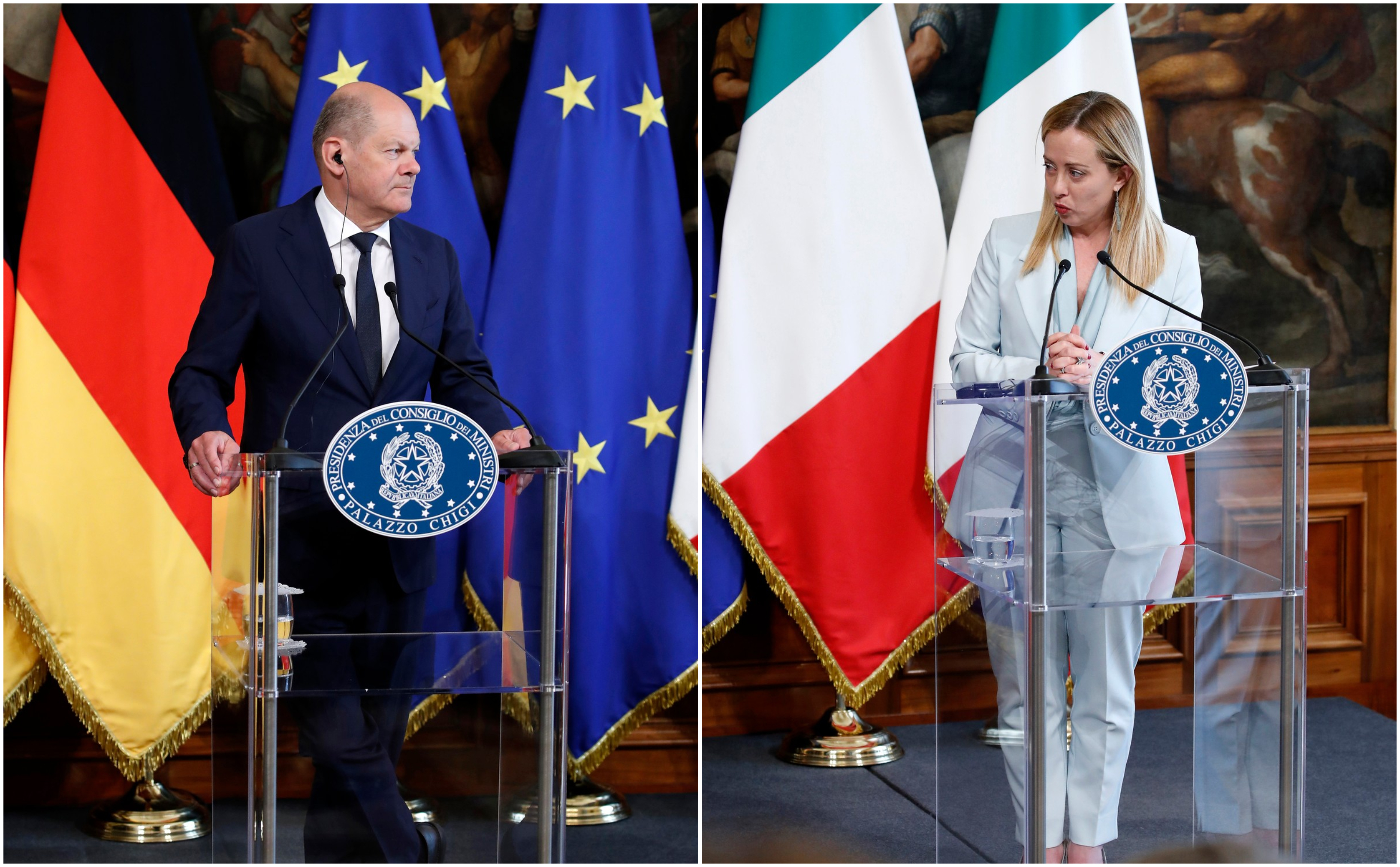 Italian Prime Minister Giorgia Meloni asked German Chancellor Olaf Scholz for a written explanation for the funding that Berlin offers to NGOs that carry out rescue operations in the Mediterranean for migrants, most of whom then disembark in Italian ports, reports the EFE agency on Monday, taken over by Agerpres .
"It is well known that the presence of NGO ships at sea has a direct effect of multiplying the departures of precarious boats (with migrants), which implies not only additional pressure for Italy, but at the same time increases the risk of new tragedies at sea ", the letter states.
Its drafting comes amid controversy after the German Foreign Ministry confirmed to the Italian media that it finances some NGOs that offer help to migrants both at sea and on Italian territory.
This confirmation, on which the German government later returned saying that it corresponds to a long-standing practice and that it is not something new, outraged the head of the Italian government and her allies in the government.
"I was surprised to learn that your government has decided to support with important funds the non-governmental organizations involved in the reception of illegal migrants on Italian territory and in rescues in the Mediterranean," Meloni notes in the letter addressed to Scholz. All this "raises question marks", she adds, asking the head of the government in Berlin if the "important and expensive" land aid given to migrants should not be facilitated in German territory, not in Italy, under these conditions.
"I think that the efforts, including the financial ones, of the European Union countries interested in providing concrete support to Italy should rather focus on finding structural solutions for the migratory phenomenon", suggested the head of the Italian government, giving in this sense the example of agreements with the countries from where boats with migrants set sail, such as the recent agreement with Tunisia, a country to which the EU bloc will provide financial aid to combat migration.
Much tougher than Meloni was the Italian deputy prime minister and transport minister, Matteo Salvini, who described as "shameful and unacceptable" the actions of foreign governments that "finance foreign private associations" and "fill Italy with illegal migrants."
Read also:
France will not take in migrants from the Italian island of Lampedusa

Italy to sue Austria for blocking its cargo trucks. "We are facing an act of violence and political arrogance"
Editor : A.C.