Vlad Țepeș fell madly in love with a 17-year-old young woman. He had five children with her, although he was never married to her.
The love story between Vlad Țepeș and a beautiful 17-year-old Saxon woman lasted for two decades.
Love has crossed the threshold of history, reaching the homes of many personalities, some of whom were perhaps considered incapable of loving or engaging in romantic relationships.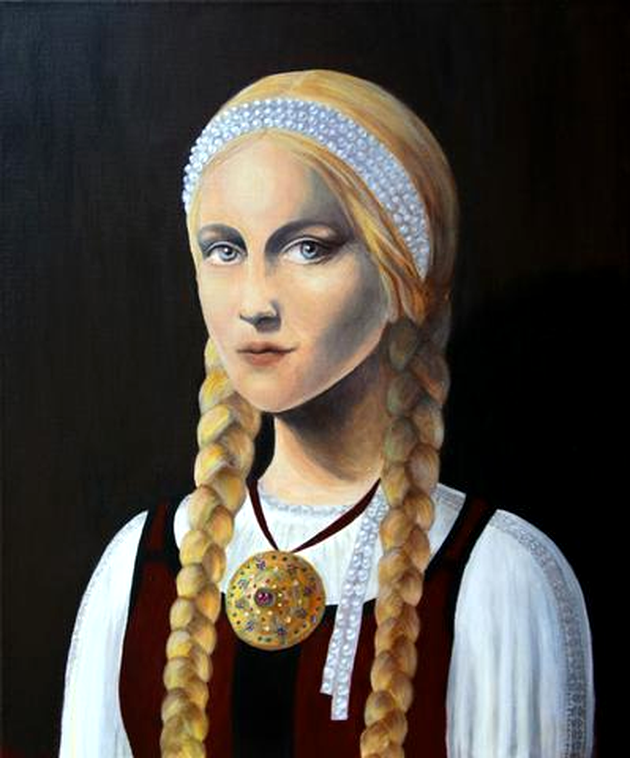 Even Vlad Tepeș knew how to love
Vlad Țepeș fell under the spell of love at first sight with a 17-year-old young woman. Although it may sound strange, Vlad the Impaler's story is not only about his atrocities, but also includes a romantic love story.
It is said that love knows no bounds and has the power to melt any heart of ice. It seems that the heart of the feared Țepeş was also warmed by the love of a 17-year-old girl.
Contemporaries claim that Vlad Țepeș was in love with a 17-year-old teenage girl, even if it may seem difficult to believe, given what we learn at school about the ruler.
At one point, she almost set fire to the city of Brașov when she found out that the young woman had been assaulted, and she herself tried to end her days after his death.
Having reached the age of 24, Vlad Țepeș was immediately captivated by Katharina's beauty. The girl is said to have blue eyes and blonde hair like ears of wheat.
Katharina was only 17 years old and was struggling to pull a heavy sled full of supplies for the soldiers in Brașov.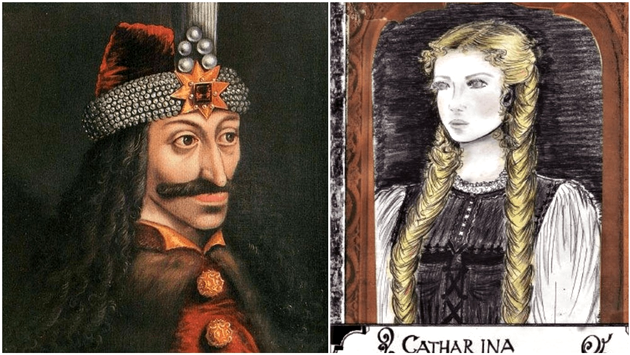 Their love story was tumultuous and unfortunately did not end well
Katharina Siegel, the daughter of a craftsman-weaver from Brașov, was one of the most beautiful girls in the entire region, attracting the attention of several Saxon knights who were vying for her heart.
Despite the negative stories she heard about Vlad, Katharina was deeply impressed by his gestures.
Their relationship was not viewed favorably by the Saxon community, but Vlad Ţepes never gave up on Katharina.
Sassoaica and the ruler of the Mountain Country lived a love story that lasted for two decades, resulting in five children: Vladislav (1456), Catherina (1459), Christian (1461), Hanna (1463) and Sigismund (1468), according to the information provided by vertu.ro.
Vlad Tepeş loved Katharina Siegel so deeply that he planned to marry her in 1462, after his wife's suicide.
Legend has it that Vlad Țepes wanted to conclude a marriage with Katharina, but the religious rigors did not allow him to do so, so he wrote twice to Pope Pius II, asking for a letter of indulgence to annul the marriage with the first wife, Anastasia Holszanska, granddaughter of the Queen of Poland.
However, his plans did not materialize because, on November 26, 1462, he was arrested in the Piatra Craiului Mountains, near Bran Castle.
According to historians, Vlad Ţepes was captured by Matei Corvin, King of Hungary and Prince of Transylvania, who wanted to protect him from the disgruntled Saxons who intended to kill him because of his relationship with Katharina Siegel.
After 14 years of detention, Ţepeş returned to Wallachia, where he was once again appointed ruler of the state. His reign was short, being assassinated at the end of December 1476.