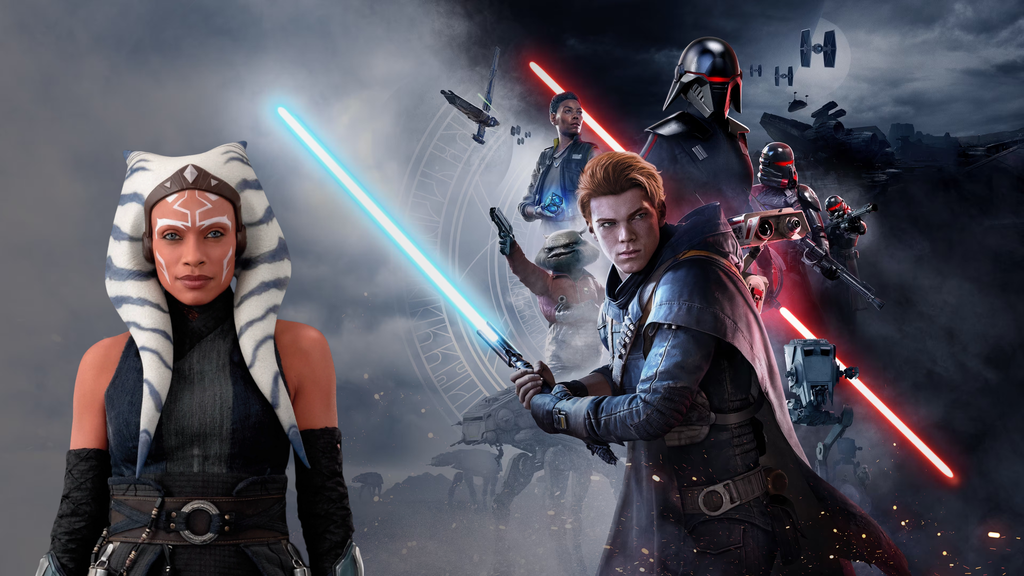 Cal Kestis, the protagonist of the Star Wars Jedi video game series (Fallen Order and Survivor) has not made any appearance in any series or film yet. However, the character is already played by an actor since Cameron Monaghan has been playing the role of the red-haired Jedi since 2019. However, links between the video games and the series/films of the wise man do exist. This was the case recently in episode 6 of Ahsoka in which fans found a common point between two settings of the series and the software.
Subscribe to Disney+
Drawings that tease an extinct species
In the game Jedi: Fallen Order, it is described that these hieroglyphs are carved by the Zeffonians, an ancient species that resided on the planet Zeffo in the Outer Rim. Most of them were force sensitive, but as a result many fell to the Dark Side. Gradually, the Zeffonians moved closer to extinction because of this. The survivors then decided to migrate to unknown regions of the galaxy in order to find peace. The Ahsoka series could then explain where these last representatives have gone. It is possible that they too, by exploring the depths of the outer rim, could have found a way to travel between galaxies. A link could also exist between this penchant for the Dark Side of this species and the thing that "calls" Baylan, one of the mercenaries of the main antagonist. The former Jedi Master and the Zeffos both mastered the dark side of the Force without being Sith, something little explored in the saga.
Ahsoka has the monopoly on links between games and series
Even more, other fans think that the temple where Ahsoka finds the map to find Ezra and Thrawn would also be of Zeffo origin. And that's not the only connection Ahsoka discovers with Star Wars video games. Indeed, already in The Mandalorian, Ahsoka's arrival coincides with the first live action appearance of HK units. Droids that were previously exclusive to The Old Republic video games. They make their return again in episode 2 of Ahsoka on the shipyard. A link exists between these two appearances since they are both linked to Thrawn, they are surely his droids and the hieroglyphs are highlighted behind him. The HK are very old units and the Zeffos are an equally old culture. These two Easter eggs are a demonstration of the Admiral's passion for history and civilizations. A trait highlighted and very appreciated in the animated series Rebels and which we have not yet really seen in the live action series. As a reminder, the first 7 episodes of the series are available on Disney+ in streaming. The last episode arrives next Wednesday!