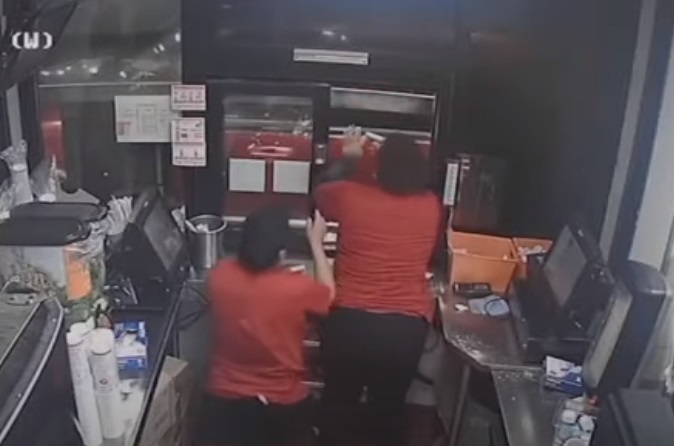 The images from the surveillance camera of a fast food restaurant show the moment when an employee threatens with a gun a customer who complained that he did not receive the ordered fries, then fires a shot in the direction of his car, the BBC reports.
The incident occurred in March 2021 in Houston, Texas. The driver's family filed a lawsuit against the Jack-in-the-Box restaurant chain and the employee who fired the gun, Alonniea Ford-Theriot.
Ford-Theriot pleaded guilty but tried to explain why she pulled the gun.
"I'm not an angry person. I'm not a crazy monster. I'm just a woman trying to work for her family," the woman told ABC13.
She claims she did not fire the gun.
"You don't pull out a gun and shoot someone over some fries. Let's be serious," Ford-Theriot said.
She says that if there had been an audio recording, no gunfire would have been heard. However, on the pictures you can see the fire from the muzzle of the gun.
She said the customer, Anthony Ramos, was threatening her and using racial slurs, which he denies. Ford-Theriot also said she asked him several times to leave, but the man refused, which is why he pulled out the gun.
Ramos was in the car with his wife and child when the incident occurred.
"Aim. He leans down. Don't shoot in the air. She's trying to kill them," said Ramos' attorney, Randlal Kallinen.
"The gun was pointed straight at me. I'm surprised it didn't hit me," added Ramos.
Editor : M.B.