News culture "We're back" good news for season 5 of the Stranger Things series
This is excellent news for Stranger Things fans: the final season of this Netflix series is finally in production!
You are probably aware that the screenwriters' strike in Hollywood froze many projects this summer. Yes, during these few months, no script could be submitted, which greatly slowed down the planning of small and large-scale American productions. So, while Stranger Things fans were eager to discover the conclusion of this Netflix phenomenon series, they had to be patient and face the uncertainty.
Some Internet users did not imagine seeing the group of teenagers from the 80s again before at least 2025, or even 2026, according to their own estimates. A delay, therefore, extremely significant on this production broadcast since 2016 on the scarlet streaming platform. This was without counting on this good news which has just fallen: the strike is over! Production on Stranger Things will finally resume!
Also read: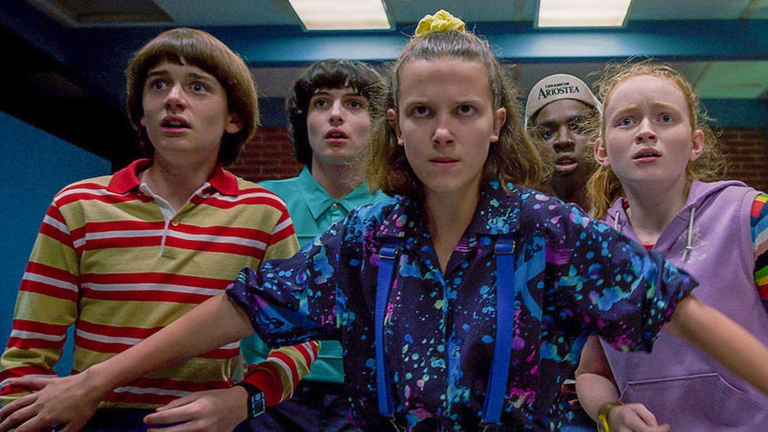 ---
Stranger Things production resumes
"We can say, with great pride, that this agreement is exceptional – with significant gains and protections for writers in all sectors of the membership", so that's the good news that comes from the Writers Guild of America. An agreement was finally reached, and the strike ended. Shortly after, the Duffer brothers (the creators and producers of the series) left a very clear message on X (formerly called Twitter): "We are back".
Fans immediately understood what it was about: the fifth and final season of Stranger Things is finally on its way. Everyone was getting impatient, including the actors in this production who had no information about the situation. Before the end of the strike, the actor David Harbourwho plays police chief Jim Hopper, for example expressed his impatience with season 5.
Filming will take a while, which will be difficult since we can't start yet, but that's how it is. I can't wait to go back. I can't wait for a bold and stunning conclusion, and I can't wait to grow with this character. Season 5 will reward the characters in an important way.
At the moment, it is still difficult to determine a release date, but it is reassuring for many people to know that production is officially back.