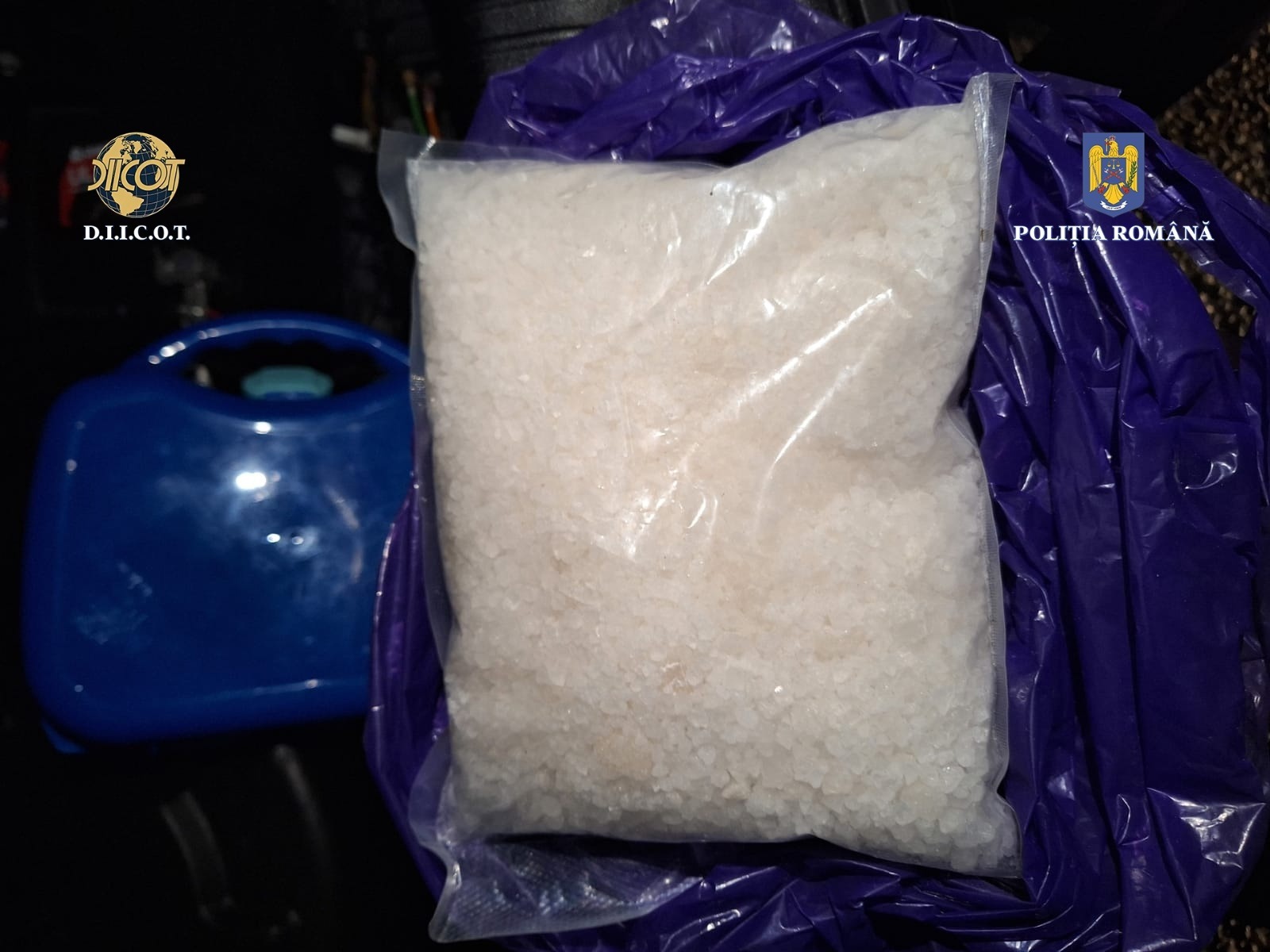 A woman was caught by the traffic police from Cluj-Napoca with 1 kilogram of 3-CMC, a synthetic drug also called "crystal", hidden in her car, according to a DIICOT press release.
DIICOT prosecutors yesterday ordered the detention of the defendant, for committing the crime of high-risk drug trafficking.
In the evening of September 27, the policemen from the Cluj Napoca Police stopped the car driven by the defendant in traffic for control. According to local media, the 37-year-old woman became agitated during the check, and the police ordered the car to be checked. In the trunk, in the spare wheel compartment, they found a 1 kilogram bag of the high-risk drug, 3-CMC, (also known as crystal).
Following house searches carried out in Bistrita Năsăud county, a laptop, several trace-bearing objects and other means of evidence were identified and seized.
Today, the judge of the Cluj Court was notified, with the proposal of preventive arrest of the defendant for a period of 30 days.
Editor : V.M.