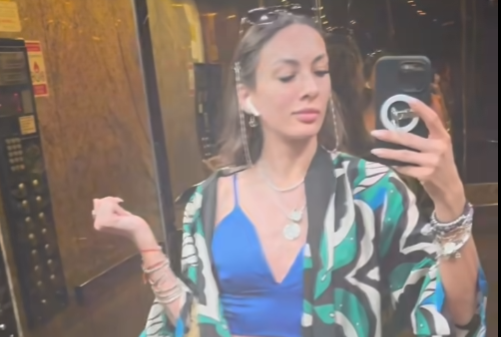 New information is emerging in the case of the death of the artist DJ Lalla. According to Digi24 sources, the young woman allegedly drowned. Coroners found sand and water in her lungs. Meanwhile, the man with whom the young woman was seen before she was found dead on the beach in Mamaia was questioned.
The moment when the tourists discover the body of the artist was captured by one of the surveillance cameras. The footage shows several people, most likely investigators, circling the breathless body.
Georgian Boariu, lifeguard: "We were informed by some tourists that a person is at the edge of the water, he is drowning. Now, we don't know if it's just one person who entered or if there are several people".
Emergency doctors could not save her.
Claudia Tatarici, spokesperson for the Constanța Ambulance Service: "A SAJ crew went to the scene of the request, which unfortunately had to confirm the death of the person."
The only one who could shed light on this case is the man in whose house the artist ended up. She would have left the apartment in the middle of the night, intending to see the sunrise. The man was questioned at the Mamaia Police.
A young woman full of energy, who loved life and lived through music. That's what DJ Lalla was like on social media. Lately, however, the young woman has hinted that she suffers from depression, but also that she is determined to beat it. The news of his death shocked those close to him. Thousands of messages and photos of the young woman are flowing on social networks. Laura Roșca was 34 years old and from Cluj county. He lived for several years in Bucharest, where he fought to fulfill his dream. Besides music, he also worked at a radio station.
Editor : G.M.