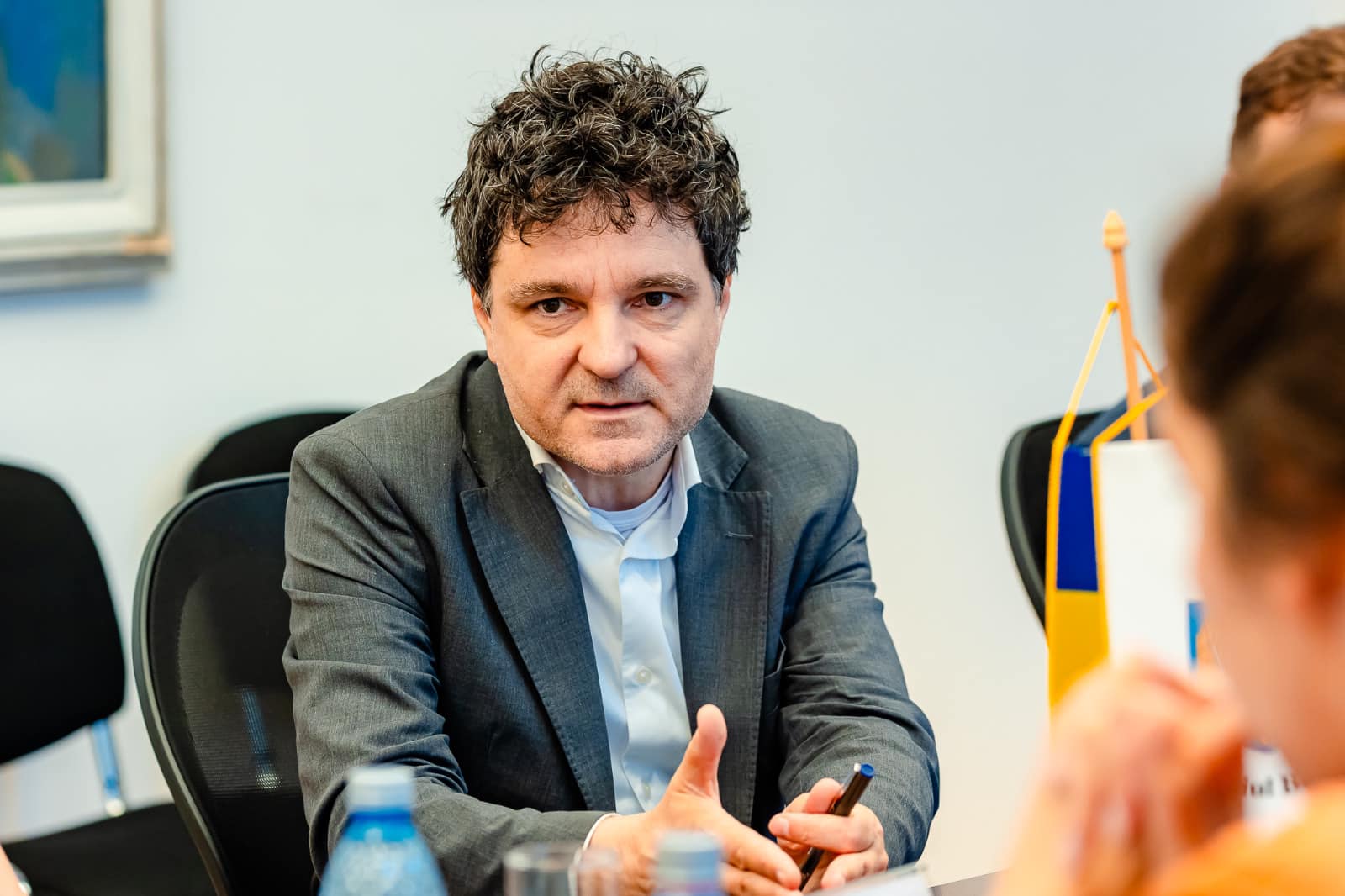 The Mayor of the Capital, Nicuşor Dan, announced on Sunday, during the show "In front of you", from Digi24, that Piaţa Unirii will undergo a total rehabilitation and that several works will be carried out, including the consolidation of the floor.
"Piața Unirii will undergo a total rehabilitation and that is being done by the City Hall of Sector 4. The City Hall of Sector 4 also did an expertise, but we need to have a dialogue because they have to do from below, they assumed, the General Council, in the same way, he gave them to do it", said Nicusor Dan.
Asked when he would begin this work, he said: "Not sooner than a year. We have to do above".
Nicusor Dan explained that the rehabilitation of Union Square is a necessity. "Obviously, work will be done on the sidewalks. At the moment things are absolutely open. There are three things there. It is the need to strengthen the floor. And there are two solutions, theoretical and practical, that's what the engineers will tell us when they complete the feasibility study and expertise. One solution is to break everything along the Dâmboviţa route, break everything and it will be an open construction site. And there is a possibility, both theoretically and practically, for this consolidation to be done from top to bottom and not to affect the surface", added mayor Nicuşor Dan.
The mayor specified that in that area it is necessary for Romanian Waters to have its own project.
"Secondly, there is a bottleneck there and that's why it is absolutely essential that the Romanian Waters, which deals with the course of the Dâmboviţa, be in the discussions. There is a bottleneck there due to the numerous interventions in Piaţa Unirii and there are some regulations for water courses in the event of floods, so Romanian Waters must have their own project for the drainage of water through Piaţa Unirii. On the other hand, we have a feasibility study for the extension of the tram lines, the ones that reach Sfântul Gheorghe and the ones that reach the Metropolis so that we can do…", the mayor of the Capital also transmitted.
Asked if the tram will pass through Piaţa Unirii, Nicușor Dan said: "A feasibility study will tell us, as I intuit, without having the competences, the best solution, there is a rectangle, to go on the two sides of the rectangle where there is currently a bus lane".
Editor : C.L.B.