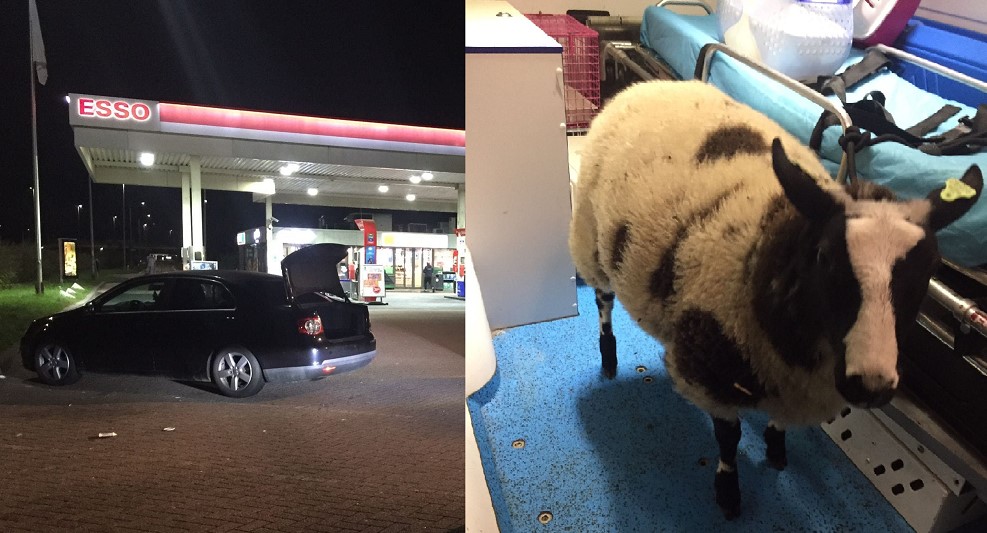 A Romanian was arrested in the Netherlands after he was caught by the police with a sheep in the trunk of his car. It turned out that the animal had been stolen from a zoo in Eindhoven, according to Nu.nl.
Dutch police stopped a driver driving erratically on the A2 near Boxtel and found a live sheep in his trunk.
The 37-year-old man, of Romanian origin, was arrested and is suspected of driving under the influence of alcohol or drugs, a police spokesman told NU.nl.
The animal had a tag attached to its ear, so it was quickly discovered where it came from. It is about a zoo in Eindhoven.
The sheep is unharmed and was housed at the regional animal shelter in Ravenstein, until it was taken back to the zoo where it was taken by the Romanian.
According to the quoted source, which is taken over by the broadcaster Omroep Brabant, the farm employees suspect that the Romanian wanted to slaughter sheep. "Otherwise why would you take such an animal? Not to comfort you…", they say.
Editor : I.C