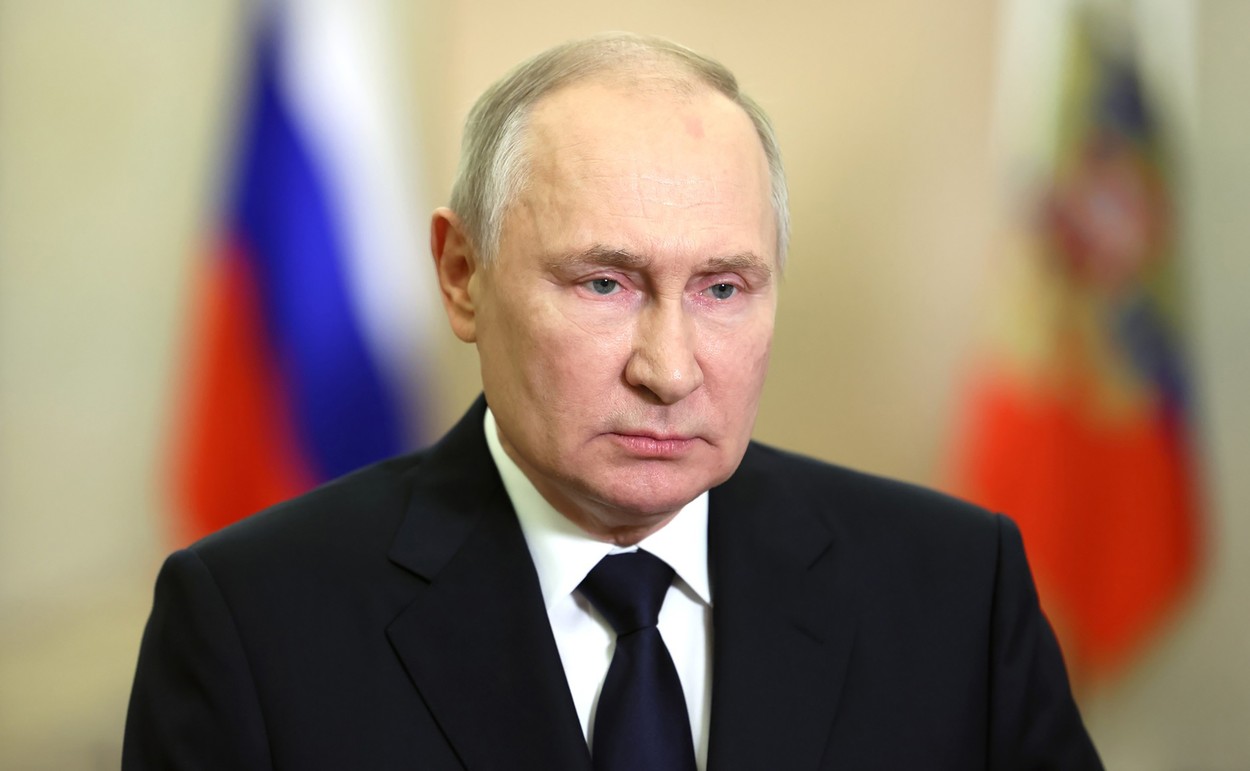 The President of Russia, Vladimir Putin, is expected in mid-October in Kyrgyzstan, the authorities in Bishkek announced on Wednesday, reports AFP, noting that the visit will be the first abroad of the Russian leader after the International Criminal Court (ICC) issued a warrant for arrest against him, according to Agerpres.
"At the invitation of the president of Kyrgyzstan, Sadir Japarov, on October 12, the president of the Russian Federation, Vladimir Putin, will pay an official visit to the country," the official Kabar agency reported, quoting a head of the presidential administration of this state allied to Moscow.
Vladimir Putin will participate on October 13 in Bishkek to a meeting of the leaders of the Commonwealth of Independent States (CIS, which groups several ex-Soviet republics), as well as to a gala on the occasion of the 20th anniversary of the opening of a Russian military base in Kyrgyzstan.
The spokesman of the Kremlin, Dmitry Peskov, had announced at the end of September that the Russian president would pay a visit to this Central Asian state, but he did not specify the date.
The visit will be Putin's first abroad after the International Criminal Court issued an arrest warrant against him in the spring on charges of deporting children from Ukraine, which limits his international travel. For this reason, the Russian president had to give up going to the BRICS summit held in South Africa in August.
Editor: Bianca Chirilă