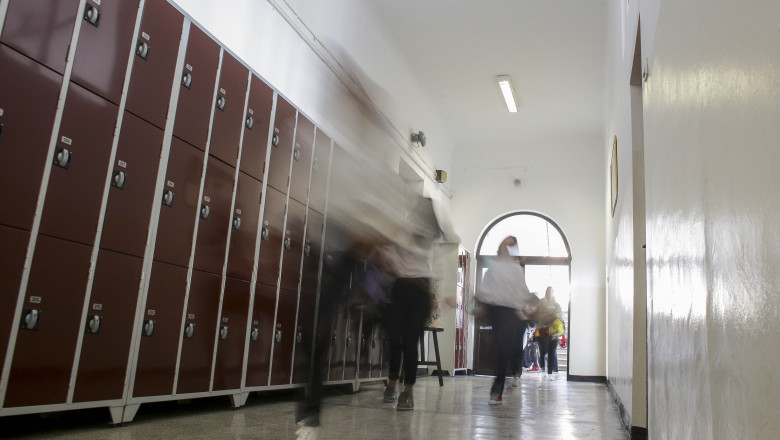 The police in Galati opened a criminal case after a teacher slapped a seventh-grade student across the face in the hallway of the school. The teaching staff is retired.
According to IPJ Galaţi, during Wednesday, a 35-year-old woman from Ivesti commune presented herself at the headquarters of the police station in Lieşti, who reported that her 13-year-old son had been physically assaulted by a teacher , a 72-year-old man, during classes at the educational institution in his home town.
Following the investigations, the police established that on Tuesday, at 12:00, at the respective educational unit, in the hall of the building where the workshop is located, the teaching staff had physically assaulted the woman's son, a student in grade VII- a, slapping him across the face, according to News.ro.
The police have drawn up a criminal file for the crime of hitting or other violence, and the investigations are to be continued by the police from the Galati School Safety Office, under the coordination of a prosecutor from the Prosecutor's Office attached to the Liesti District Court, in order to establish the circumstances in which he had this incident, as well as for taking the necessary legal measures.
Editor: Liviu Cojan