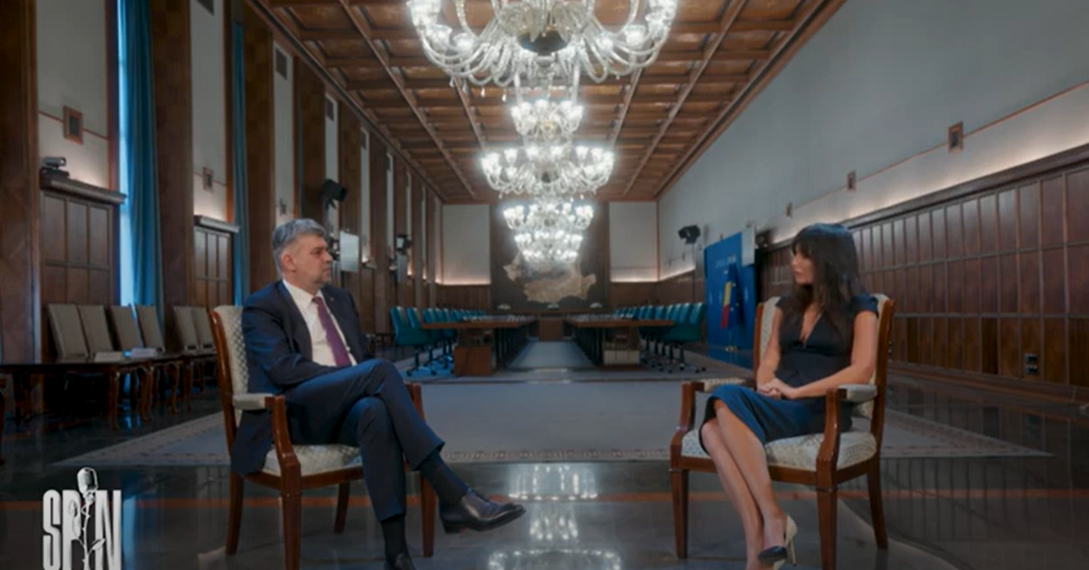 On Thursday, PSD published on the YouTube account a discussion between Marcel Ciolacu and the designer Dana Budeanu, recognized as a sympathizer of the social democrats. The dialogue between the two, which lasted an hour, was filmed at the Victoria Palace and took place in a not incisive manner, Dana Budeanu often complimenting Marcel Ciolacu and expressing his admiration for the Romanian Prime Minister, to whom he did not address no difficult question. For his part, Marcel Ciolacu took advantage of the informal discussion and said that he has good instincts. "I'm a Sagittarius, it's from the zodiac, from God," he told his conversation partner.
"You have the political analysis. I have the analysis from the human point of view – people believe you. I don't know if you know what is your main attribute in the eyes of people, that, after all, people go to vote with you. I am a man stamped with be pesedist, we live in an age of stamps.
I have no problem with any kind of stamp. I know exactly who I am.
I want to tell you that your main attribute, as a pesedista or as I am perceived, is your voice. It is your voice timbre. It's what you convey when you address people.
When you speak and your team probably knows this… When you speak, be quiet.
We live in ever-changing times. We are tired. We are tired. And we seek peace. And in that stillness, we seek, in fact, to calm down from this madness. What we are going through is a madness that will lead to a resettlement (…).
You calm down. This means that your soul is at peace. It's quiet inside. Because if you don't have peace inside, you would never have a way to calm, to bring good.
You probably see the good in everyone around you and you probably choose to see only the good in everyone because that's how you can move forward.
Your soul is a peaceful soul," said Dana Budeanu to Prime Minister Marcel Ciolacu.
Editor: Andreea Smerea