News astuce Modern Warfare 3: Where to find the convoy of mercenaries to complete the Interceptor mission in Zombie mode of this Call of Duty?
The Call of Duty: Modern Warfare 3 Zombie Mode Interceptor mission tasks you with destroying the Terminus Outcomes mercenary convoy. However, no way to get your hands on him despite numerous games in the infected lands of Urzikstan. In this MW3 article, we give you all our best tips to encourage the meeting of this military procession.
Summary of all our guides on Call of Duty: Modern Warfare 3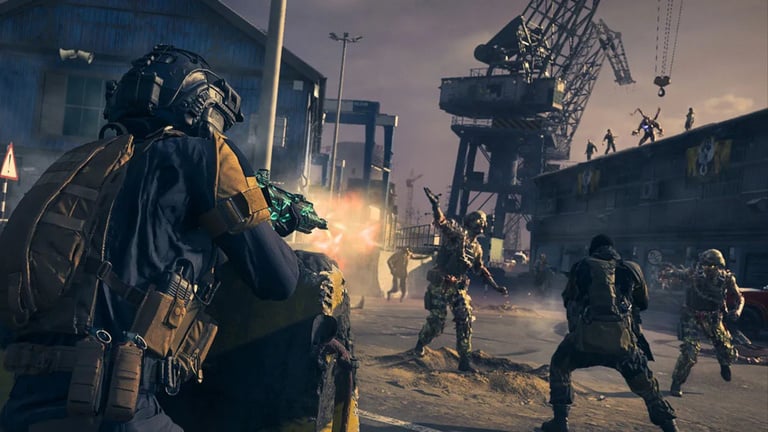 The convoy of mercenaries seems very timid, because they don't show up when we need to meet them! Except that our progress in the main quest of the Zombie mode of Call of Duty: Modern Warfare 3 cannot wait, we want to know the rest of the plot!
After several researches and experiments, we noticed a small tendency to favor the meeting of the military convoy. The latter is relatively present in the northern and southern part of the highway which marks the border between the level 1 zone and the level 2 zone.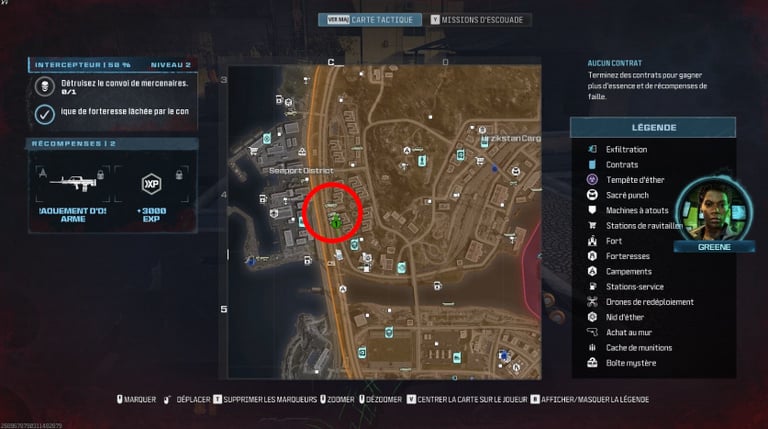 We therefore advise you to get on a vehicle, then go around the highway to hope to come across him. It's an off-putting activity, but nonetheless necessary to find it. We noticed that the convoy passes through specific locations on the map, we'll explain that to you just below!
It turns out to be really boring to drive along the highway in the hope of coming across the convoy. We tried to identify areas where this procession tends to pass.
The latter tends to miss the mercenary camps which are located all over the map. We encountered him several times below the camp which is on the bridge in C5, at the exit of Seaport District in C4.
Although the convoy is moving on the highway, it also passes very often in the city center, not far from the border between level 1 and 2 difficulty. So, we invite you to quickly upgrade your weapons to level 1 of Pack-A-Punch and then go to the level 2 zone, but on the edge of zone 1.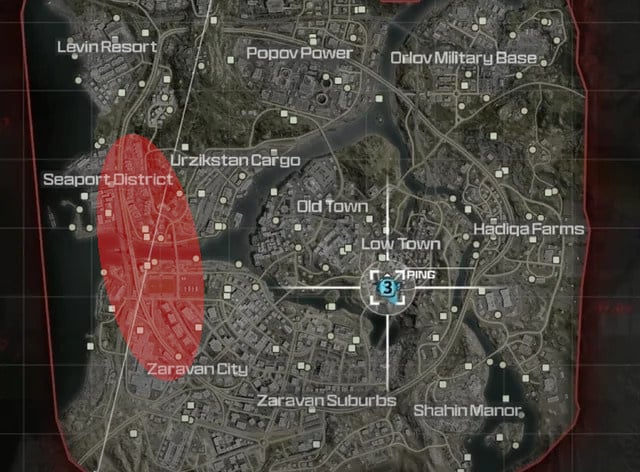 We were able to encounter two mercenary convoys in a single game, so even if you missed one, don't give up. You have a second chance to try to complete this main story mission in Zombie mode!
However, the encounter with this convoy was still a matter of chance. No other squad must have faced him before you, you must be in the right place at the right time and above all you must be close enough to him to identify him.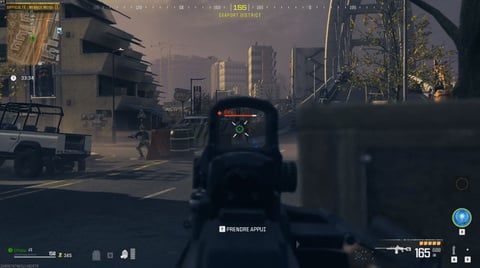 Unlike other vehicles, the mercenary convoy is not marked on your map. Like the hellhound kennels, your operator must be nearby for the three vehicle icon to appear on your map.