Game news "A little weaker than expected" After the chaotic launch of this famous shooter, the video game ogre tries to put the pieces back together
This video game has been talked about a lot recently and not only for good! Developers take stock of sales and try to catch up.
Payday 3 suffered greatly from its disastrous launch. Indeed, the game initially experienced major matchmaking issues. Players were unable to join an online group, a shame for a game based on cooperation. The problem took several days to be resolved and gave way to other problems. As the interfaces and menus are not optimized, Starbreeze, the game's developers, announced a patch with more than 200 fixes aimed at improving player comfort in navigation. However, this update was postponed by fifteen days for the first time and then finally postponed to an undetermined date thereafter. It was finally released at the beginning of November 2023.
These two events were enough to make players return to Payday 2 by abandoning the new software. This also inevitably had an influence on the sales of Payday 3. The Embracer Group CEO said business results were "weaker than expected." This is nothing to say. On November 9, 2023, according to SteamDB, there were 20 times fewer players on the new opus than on that of 2013. It must be said that beyond the problems in game, Payday 3 has 8 missions while its predecessor has over 80. Fortunately, the issues are now fixed. The developers will be able to do everything possible to bring players back to Payday 3.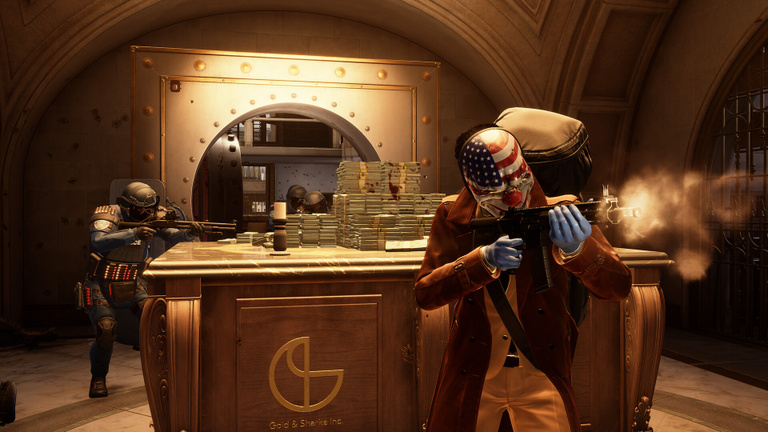 ---
New content to pick up the pieces
The CEO finally concluded this way: "After some instability, we are finally operational as things should be! Robbers are robbing, civilians are screaming and cops are floundering! We have a lot more to cook, please keep letting us know when you find bugs and send us your suggestions!" The group seems determined to catch up with updates while listening to players as much as possible. Moreover, in a press release on Youtube, the game developers announced that they would be able to add free content to the game before the end of 2023. They also revealed that the year 2024 would see the arrival of at least 4 DLCs on Payday 3. We can think of new missions, but also remastered missions from the second opus as mentioned by the chief producer of the software in[[last June
---