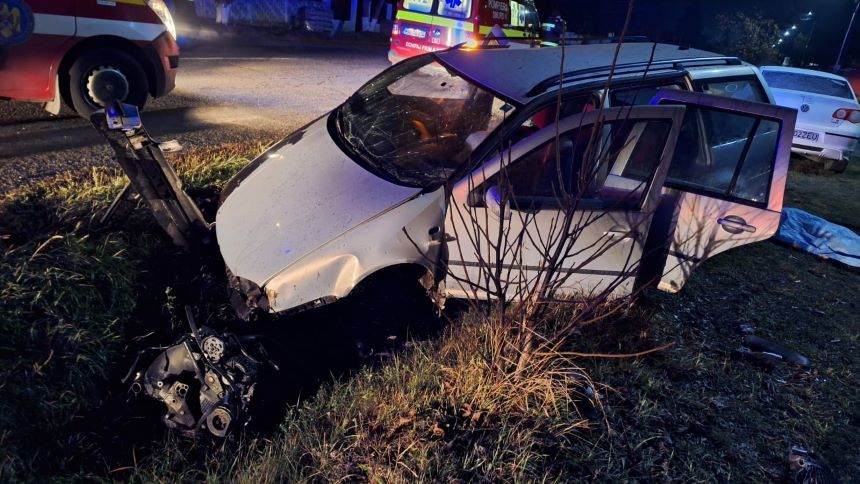 A 25-year-old young woman from Vaslui died, and her husband and two children were injured following a road accident on Friday morning, in Neamţ County. The first data show that the man most likely fell asleep at the wheel, reports News.ro.
The accident took place on Friday, around 04:00, on DN 15, in the town of Costişa in Neamţ county.
"From the first investigations carried out by the police, it emerged that, while a 32-year-old man was driving a car, on DN 15, he lost control over the direction of travel, colliding with a footbridge" , informs the Neamt County Police.
The rescue crews that arrived at the scene of the accident found the driver and his two children, aged 2 and 6, out of the car. The children's mother, 25 years old, was imprisoned in the car and unconscious, and after getting her out, the rescue crews could only find her dead.
The father and children were picked up by ambulances and taken to the hospital.
Following the road accident, the police opened a file regarding the crimes of manslaughter and culpable bodily harm.
The first checks show that the accident most likely occurred because the driver fell asleep at the wheel.
Editor : M.B.