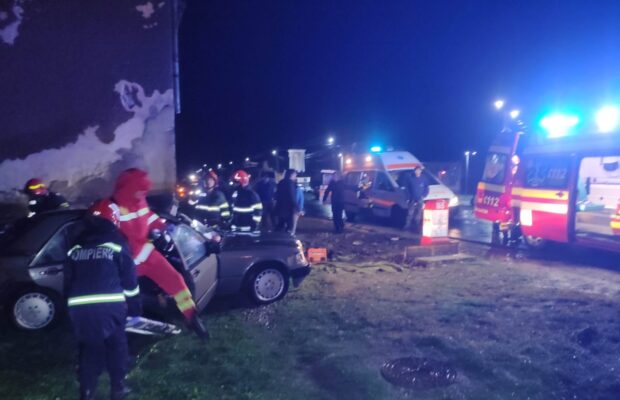 A 14-year-old girl was rushed to the hospital, and her parents died, following a serious road accident that took place on Friday evening, in Caraş-Severin county, between a car and a coach. The people on the bus do not require medical attention, reports News.ro.
The road accident took place in the town of Grădinari in Caraş-Severin county.
"It is about a collision between a bus and a car that resulted in three victims, two adults and one minor, of which two adult victims are incarcerated. The Oraviţa Fire Department is acting with 1 ASAS, 1 SMURD, 1 SAJ ambulance. ATPVM with a doctor was also sent to Grădinari. The fire crew is acting to extricate the 2 victims from the car, who are unconscious," ISU Caraş-Severin reported.
The people in the coach do not require medical attention.
According to the police, the two adults, husband and wife, died as a result of the accident, and their 14-year-old daughter was taken to the hospital in Oraviţa.
Also, the police say that the car left a side road and entered, without the driver checking, a national road where the bus that was hit by a full load of cars was regularly traveling.
Editor: Bianca Chirilă