Yandex, the largest search engine in Russia and one of the most prominent technology companies in the region, has a fascinating history that reflects not only technological evolution but also socio-political changes in post-Soviet Russia.
Founded in 1997 by Arkady Volozh and Ilya Segalovich, Yandex began as a software development company. The name "Yandex" comes from "Yet Another iNDEXer". Initially, Yandex was designed as a search engine for the Russian Bible, but soon expanded its ability to search the Internet.
The official launch of the Yandex.ru search engine took place in 1997. From the beginning, Yandex distinguished itself from other search engines by its ability to understand the specifics of the Russian language, including complex morphology and syntax. This advantage allowed Yandex to quickly become the preferred search engine of Russian users, overtaking international rivals such as Google in the region.
In the early years, Yandex focused on innovation and expansion. In 2001, he launched Yandex.Direct, an online advertising service that became a major source of income. In 2004, Yandex introduced Yandex.Mail, which became one of the most popular email services in Russia. These expansions reflected a strategy to diversify services, turning Yandex into a multilateral platform.
Read also: Yandex is following Uber: what the Russians are proposing
The defining moment for Yandex was its public listing on the NASDAQ stock exchange in 2011, which valued the company at US$8 billion, demonstrating its impact and success in the technology market.
However, Yandex's success has not been without its challenges. As his influence grew, so did his interactions with the Russian government. Yandex has faced political pressures and government regulations, requiring a delicate balance between satisfying the demands of the authorities and preserving the trust of users.
Over the past few years, Yandex has continued to innovate, launching services such as Yandex.Music, Yandex.Taxi and Yandex.Market. These initiatives reflected the company's ambition to expand beyond search and become a major player in the digital economy.
Today, Yandex remains a symbol of technological innovation in Russia, but faces significant challenges in the current political and economic context. Its history is not just a story about a company, but about how technology and business intersect with politics and society in one of the world's largest and most complex markets.
Also read: The giant from Russia that wants to make you forget about Google and "get into" your phone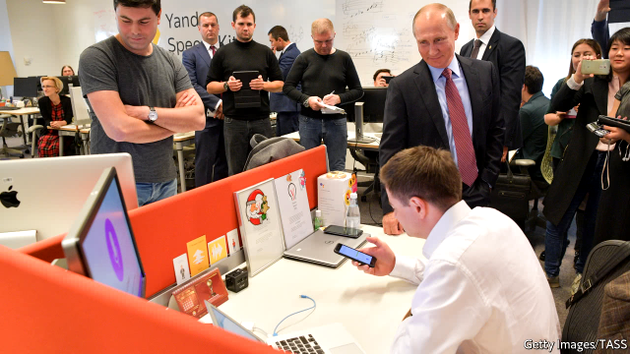 The relationship between Yandex and Vladimir Putin
In an ever-changing political and technological landscape, the relationship between tech giant Yandex and Russian President Vladimir Putin has become a topic of intense interest to both internal and external observers. This dynamic reflects the tensions between technological innovation and government control, a theme of global resonance.
Putin, whose rule has been marked by a constant attempt to balance modernization and control, saw Yandex as a symbol of Russian technological progress. At the same time, however, his desire to maintain strict control over the information space put the company in difficult situations.
Yandex has faced pressure to censor certain content and manipulate search results. Although the company has sought to maintain some independence, the political realities of Russia under Putin have made this increasingly difficult. Russian internet and information legislation, including recent laws requiring Russian users' data to be stored on Russian soil, has put the company in a delicate position.
Read also: Yango receives technical approval for operation. During what period can he operate in Romania?
Despite these challenges, Yandex continued to expand and innovate, entering new markets and diversifying its services. This expansion reflects a remarkable ability to navigate the often murky waters of Russian politics.
On the other hand, the relationship between Yandex and Putin can be seen as a barometer of the state of digital freedom in Russia. As Putin struggles to maintain an image of a modern, tech-savvy leader while consolidating his control, Yandex remains a key player in this complex scenario.
In conclusion, the relationship between Yandex and Vladimir Putin is emblematic of the tensions between innovation and control in the digital age. It is a dynamic relationship with significant implications for both the future of technology in Russia and the nature of authoritarianism in the 21st century. Observers will continue to follow developments in this relationship with interest, which will inevitably influence the course of technology and politics in Russia and beyond. its.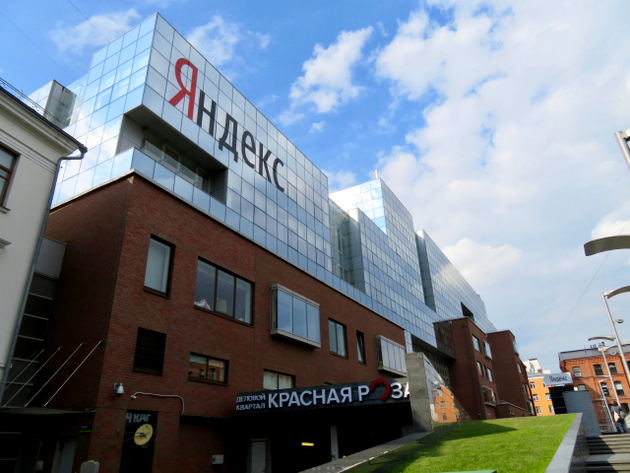 Yandex, the Russian Google in 2023
As of October 2023, Yandex's market value was approximately US$8.95 billion, ranking it as the 1544th most valuable company in the world by market capitalization​​. More recently, on November 7, 2023, its market value was estimated at US$6.85 billion​​. These figures demonstrate the fluctuations that can occur in the market value of a large company in a short period of time.
In terms of the number of users, Yandex has 67 million monthly unique users and is the most popular search engine in Russia with almost 64 million daily users​​. These statistics underline Yandex's dominant position in the Russian digital market and its essential role in Internet browsing for a significant number of people.