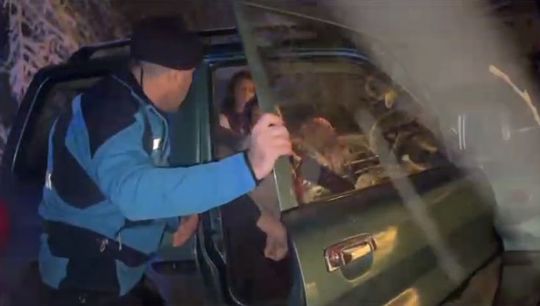 Three children between the ages of 2 and 7 and their parents got stuck in the snow with their car on a road closed to traffic during the winter in Caraş-Severin County, between Poiana Mărului and Semenic resort. The gendarmes and rescuers intervened to save the family, according to News.ro.
"The gendarmes and the mountain rescuers from Caraş-Severin intervened, on Saturday evening, to remove the snow from a car that was stuck on the road section connecting Poiana Mărului with the Semenic resort, in which there were three children between the ages of 2 and 7 and their parents. At around 5:30 p.m., the father asked for help by calling 112, announcing that he could no longer go forward with the car because of the very heavy layer of snow", the Romanian Gendarmerie broadcast on Sunday.
"The mission lasted over three hours, being made difficult by the unfavorable weather conditions, the bumpy road, but also the long distance that had to be traveled to the area where the car was found. Until the car was cleared of snow, the three children and their mother were kept warm in the Gendarmerie special vehicle", according to the statement.
After the efforts of the gendarmes and rescuers, the whole family arrived home safely, not needing medical attention.
Editor : M.B.