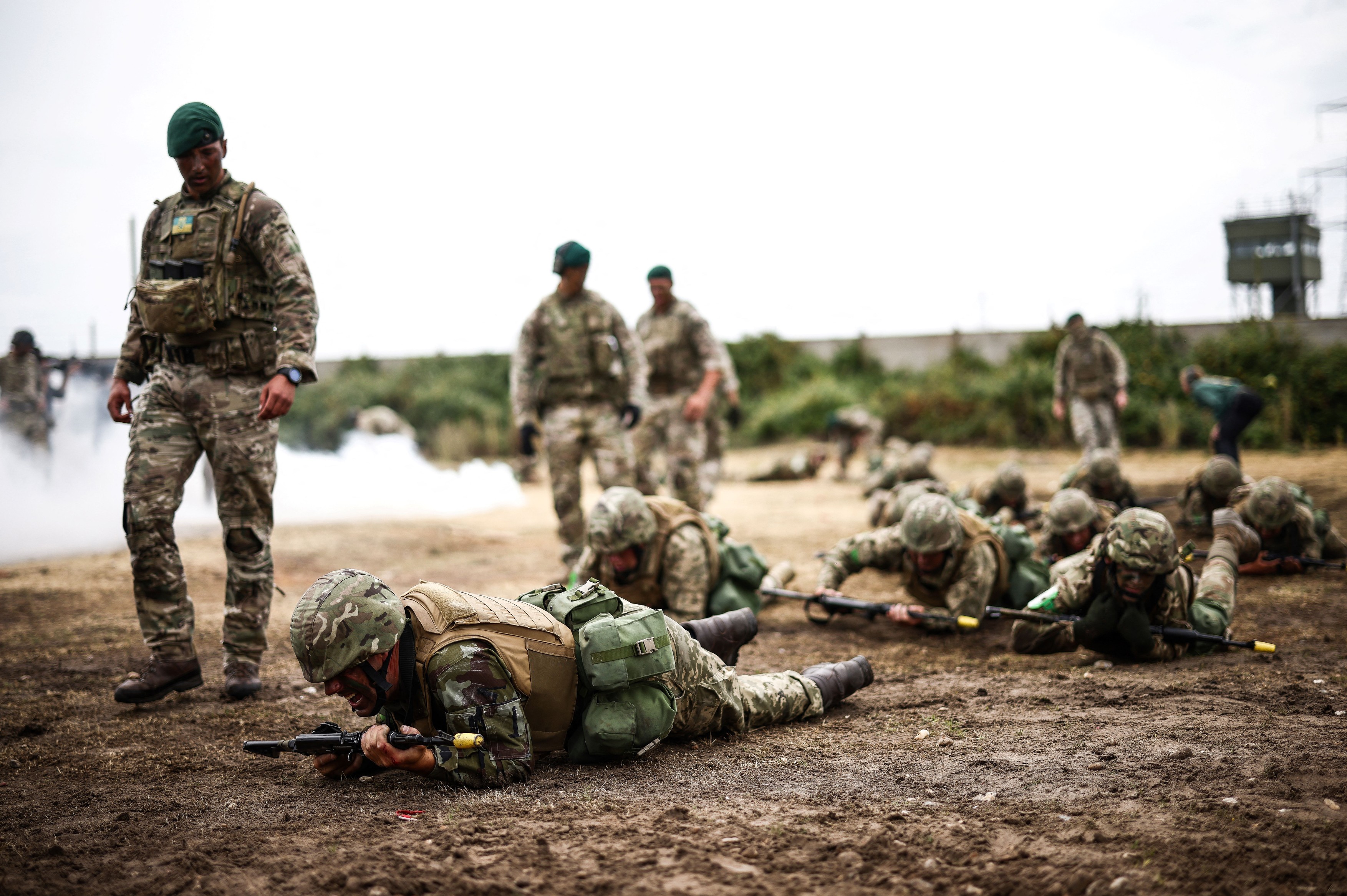 Ukrainian officials have admitted that they are experiencing "problems" with regard to people eligible for incorporation but avoiding mobilization in the army and the implementation of laws on recruitment into the Ukrainian army, reports CNN.
Ukrainian President Volodymyr Zelensky has a problem: while he continues to send the same message to Washington and Western chancelleries about the need to arm Ukraine in the war with Russia, "at home" the leader in Kiev has a problem related to "human resources" : Two years after Russia launched its invasion, Ukraine needs more troops to send to the front in a war of attrition that is proving increasingly difficult for Kiev to manage.
In fact, the head of the Ukrainian army, General Valeri Zalujnui, admitted in an article recently published in The Economist, that the recruitment and training of new recruits represents a "serious challenge".
Currently, the Ukrainian army is filling its ranks with volunteers. At the same time, the legislators provide for a recruitment system that allows the authorities in Kiev to recruit men capable of incorporation.
Thus, immediately after the Russian invasion on February 24, 2022, Ukraine imposed martial law, whereby all men between the ages of 18-60 were considered fit for incorporation. They were also forbidden to leave the territory of Ukraine.
In 2023, the legislation was amended to include women in the category of persons eligible for incorporation.
It's just that these measures remained only "on paper", for lack of recruits. The legislation provides for a number of exceptions, which are used by Ukrainians to avoid incorporation (example: professional athletes or single parents from single-parent families).
The Ukrainian authorities have so far not presented official data in this regard showing the extent of this phenomenon, but they have publicly acknowledged that there are "problems" related to the fact that civilians are doing everything possible to avoid incorporation, given that the implementation of the legislation in this field is also deficient. According to a representative of the Border Police of Ukraine, over the past 10 months, 43,000 Ukrainian citizens have been stopped at the border while trying to leave the country.
Editor: Mihnea Lazar