News inside jeuxvideo.com Is Hogwarts Legacy up to par on Switch? Unless fans of the Nintendo console are trying to reassure themselves? – LaPetitePelle draws JeuxVideo.com – No. 498
It's Sunday and it's LaPetitePelle time! This week, she returns to the port of Hogwarts Legacy on Switch.
LaPetitePelle returns like every Sunday to bounce back on video game news. This time, she talks about the Hogwarts Legacy port. A feat for some, a failure for others, this version of the title is debated. The editorial team was also able to give its opinion in a previous JV Fast. The developers obviously had to make concessions to port this Harry Potter video game to a console less powerful than the PS4 or even the PS5.
On Youtube, videos abound to compare the Switch and PS5 version of the title. The observation is necessarily clear: the game is much less pretty on the Nintendo console. Sacrifices were necessary on the part of Warner Bros. Games to offer a constant 30 FPS. The port sometimes suffers from clipping, the display distance being reduced. The details that abound on the PS4, PS5, Xbox One, Xbox Series or even PC versions remain more discreet here. They also tend to appear the closer the player gets to them. The most obvious example remains the NPCs, whose animation, jerky from afar, returns to normal when you are face to face with them.
Another change also and not the least: the open world is much more fragmented. The technical power of the console being reduced, the Avalanche Software studio was forced to divide its open world into several zones and loading times. For example, you will be forced to wait during your visit to Hogsmeade. What's more, this is also the case at each store entrance and exit. Around fifteen seconds will be needed to visit a shop and around thirty to return outside. Loading times have also been increased when you teleport (also allow around thirty seconds).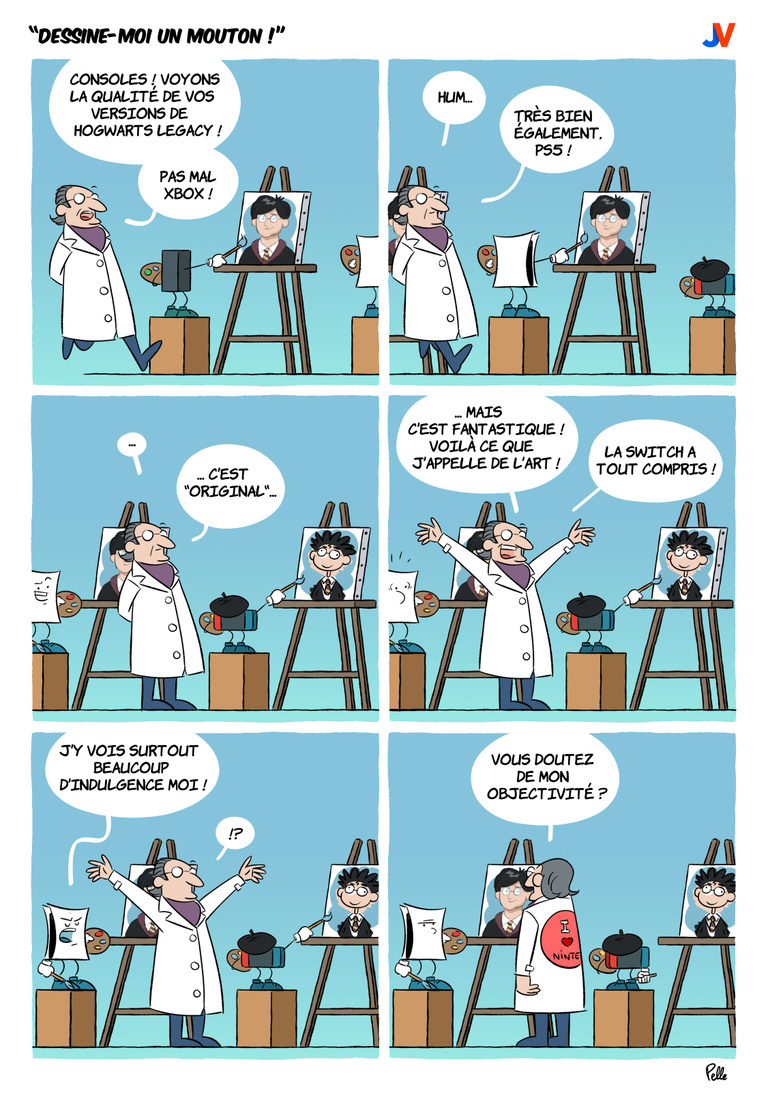 A port awaited by the community
With around 130 million Switches sold since its release 6 years ago, that's potential new players for Warner Bros. The title is still reproduced in its entirety on this version, something that users applaud. "They still managed to run it on 2017 hardware, which was already technologically behind when it was released. Hats off," rejoices a first Internet user. "For people who can't afford to switch to PS5, this is great. For as long as I've wanted to delve into the game, I've been impatiently awaiting its release," said a second.