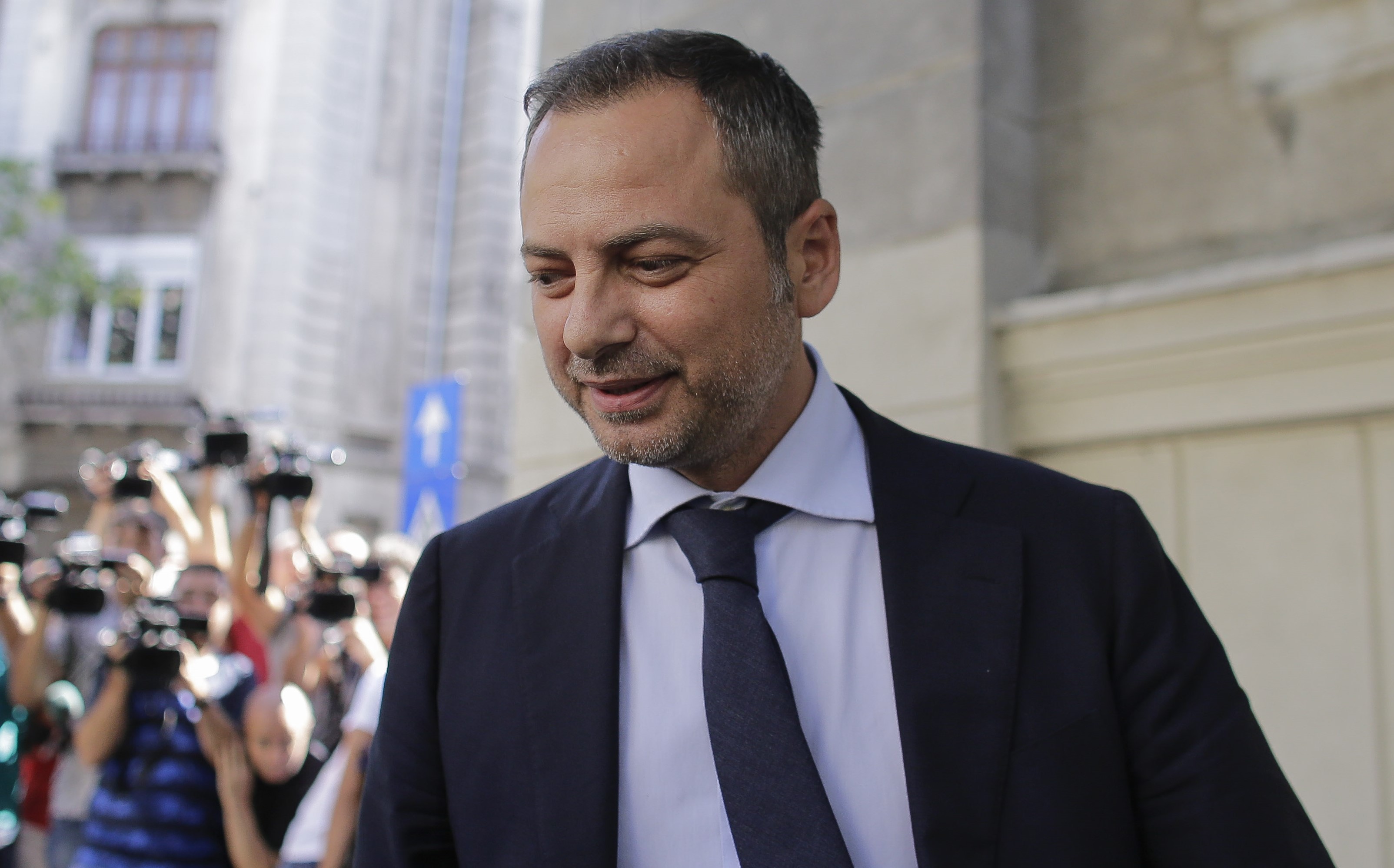 The first vice-president of the PNL, Dan Motreanu, declared, on Sunday evening, in the Briefing show, with Liliana Ruse, that the PNL will continue to present itself "in full form" at the coalition meetings, although Prime Minister Ciolacu requested that he appear at them a smaller number of leaders, after the scandal with Rareș Bogdan. Motreanu also says that the coalition "is between PNL and PSD, not between Nicu and Marcel".
Liliana Ruse: We recently had a war of words, but also a political war between your colleague, Rareș Bogdan, and Prime Minister Ciolacu. The prime minister was so angry that he said that a limited number of leaders should come to the coalition meetings. Are you on Prime Minister Ciolacu's good list?
Dan Motrean: I don't know if I'm on the right list, from the statements I understand that I'm not, but I know that this coalition is formed between PNL and PSD, not between Nicu and Marcel and if the PSD, and it has expressed itself so many times, acts only by reasoning and the voice of the party president, in the PNL there is a different organizational culture and we are a team, we are elected by a congress and at these meetings, according to the mandate we received from the party, all of us who are able to represent the PNL will go, so it goes as a full team – president, four first vice-presidents and general secretaries.
Liliana Ruse: Well, what if Prime Minister Ciolacu says that he does not want to discuss in this formula?
Dan Motrean: Well, we cannot be in this situation because there is a mandate from the PNL and in this sense we would understand that he no longer wants to get along and meet with the PNL.
Liliana Ruse: Do you have the same perception as Rareș Bogdan, that the alliance with the PSD is increasingly unbearable?
Dan Motrean: Obviously, in a coalition, and especially in a coalition between us and the PSD that did not run together on a political project, it is increasingly difficult to govern together because we are separated by many things.
The PNL ran with a different governing program, has a different electorate structure, and each tries to defend its own electorate and its own political and governing principles and visions.
We can say that today the main skeleton of the program is PNRR, which PNL did with USR, and PSD criticized.
There are a lot of misunderstandings, but they have been harmonized because both the international and the domestic context require stability at this moment.
It is by no means a campaign strategy, a conflict has been reached and there will be more conflicts in the coming period, it is clear that the PNL has its own political projects and will want them to be implemented. It is obvious that concessions must be made on both sides because otherwise a government cannot work.
(…)
I repeat, we are in a rather complicated situation and, at the moment, there is no other possibility of governance, we need stability and it is obvious that we need the money coming from the EU. This does not mean that there are no discussions because the PNL has its own electorate, its own governing program and its own values ​​and principles.
Liliana Ruse: As you describe the relationship with the PSD, you are basically condemned to stay together until the elections, and because the international context you referred to will not change soon, I would quote your colleague, Robert Sighiartău, there were also others who said – "It's time to remove PSD from the government". Marcel Ciolacu told us that the moment the liberals try any move to leave the government, his lordship will submit his mandate.
Dan Motrean: He is also obliged to submit his mandate because it is a change in the political configuration of the government and Mr. Ciolacu will have to submit his mandate anyway. I don't know if this is to his advantage, because when he submits his mandate, I don't think he will be PSD president either.
Liliana Ruse: I mean, will the pesedists get angry with him and take the leadership of the party from him?
Dan Motrean: There is also this possibility.
Editor: Adrian Dumitru