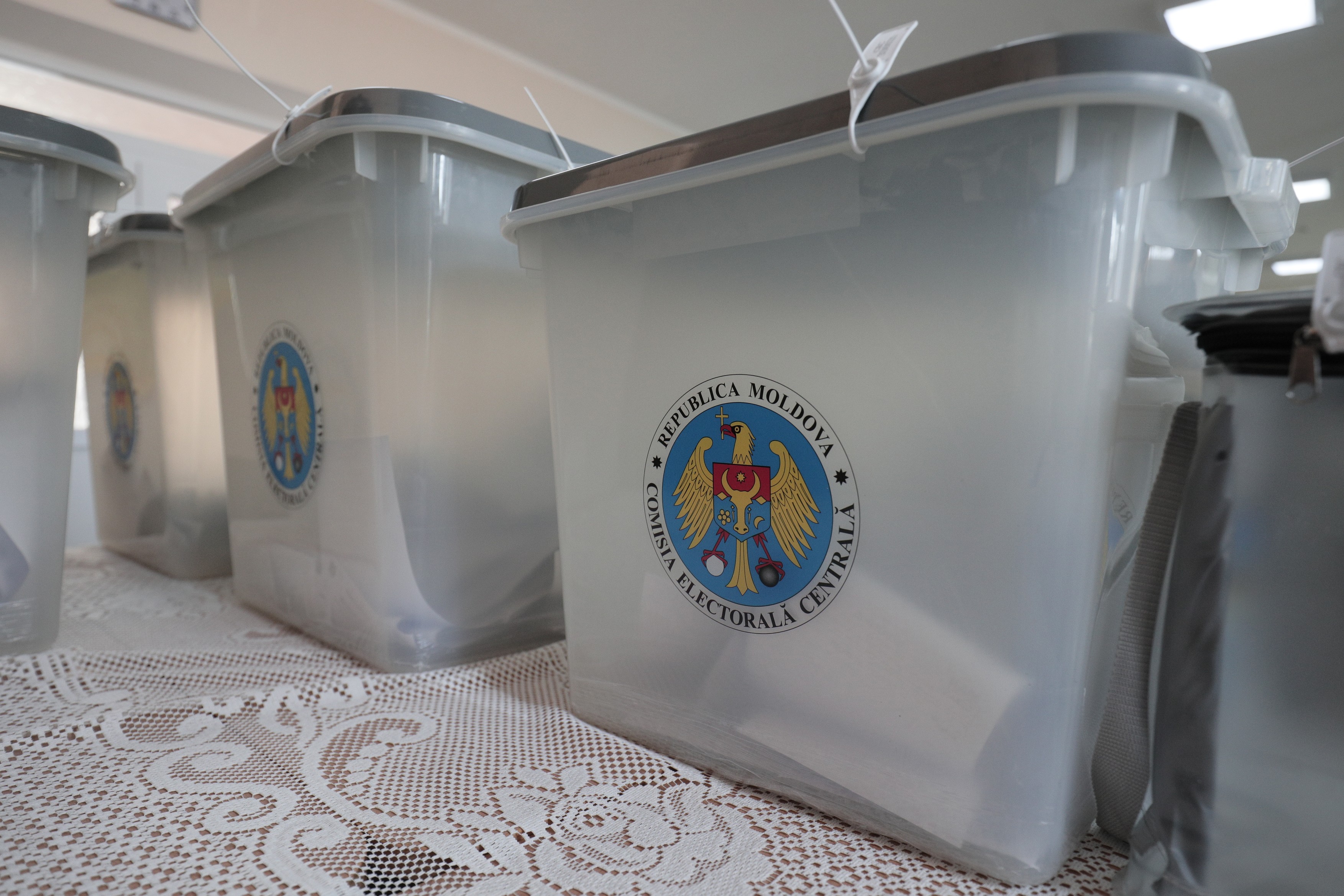 The ruling party of the Republic of Moldova, the Action and Solidarity Party, of president Maia Sandu, did not win any mayoral mandate in the 11 municipalities of the country where local elections were held.
After losing Chişinău in the first round, as well as the municipalities of Cahul, Ceadîr-Lunga, Hincesti, Orhei, Soroca and Străşeni, PAS also lost the municipality of Ungheni in the second round of the local elections on Sunday. Here, the data centralized by the Central Electoral Commission show that the independent Vitalie Vrabie prevailed with 57.58% in front of the PAS representative Dionisie Ternovschi.
In fact, Ungheni was the only municipality in the second round in which Maia Sandu's political formation had a candidate.
In Bălţi, the representative of our Party, Alexandr Petkov, won the second round with 59.63%, defeating the candidate of the Socialist Party of the Republic of Moldova (PSRM), Maxim Moroşanu, who received 40.37% of the electorate's votes.
In Comrat, two independents entered the second round, Serghei Anastasov winning over Nicolai Dudoglo with a score of 58.52% to 41.48%.
In the municipality of Edineţ, Constantin Cojocari from the League of Cities and Municipalities was elected mayor, who was voted by 51.64% of the voters, while his opponent, Oleg Sanduleac from the PSRM, obtained 48.36% of the votes.
According to the electoral legislation of the Republic of Moldova, in the second round, the elections are declared valid if at least 20 percent of the number of people registered in the electoral lists in that locality take part in it, a condition fulfilled at the polls on Sunday, as announced by the president of the Electoral Commission Central (CEC), Angelica Caraman. The winner is designated the candidate who receives the most votes.
In 617 localities, including the municipality of Chisinau, the mayor was elected in the first round with more than half of the votes validly cast. In the first round, the Action and Solidarity Party obtained the most mandates – 225, but none in a municipality, followed by the Socialist Party of the Republic of Moldova with 99 mandates. Another 83 of the mayors elected in the first round were independent candidates, and 73 from the European Social Democratic Party.
Editor: Adrian Dumitru