Game news Attention ! This game released by mistake on Nintendo Switch, remake of a Nintendo 64 game, is full of bugs. Normal, it wasn't finished
This remaster is available on this online store, but it's a mistake! If you have already purchased it, be careful!
As the saying goes, The error is human. This is also why there are many updates to correct certain bugs and other anomalies in a video game, after it has been released. Even the studios behind AAA productions are careful to improve the user experience by removing problems they may encounter. Fixes usually arrive fairly quickly depending on the severity of the bug or if people start exploiting it.
However, it is rarer for a game to be completely bugged… because it was released too early by mistake. This is unfortunately the case of Turok 3 Remastered whose release date could not be delayed as planned, and therefore saw the light of day prematurely on the Nintendo eShop on the Switch. Unfortunately, no message was published on the store page to warn users.
Also read: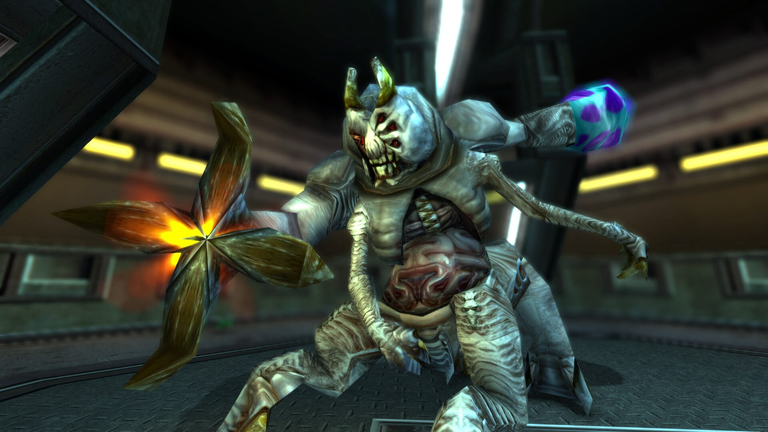 ---
Turok 3 Remastered released too early by mistake
On the Nintendo eShop, Turok 3 Remastered appeared on November 14 in Europe and Oceania. Nevertheless, few users know that this is an error since the studio behind this remaster stated that it was not planned. Nightdive Studios, known for the System Shock remake, has spoken out to try to dissuade Internet users from purchasing this title on the online store now. According to their explanations, they were negotiating with Nintendo to push back the release date to include the latest fixes, but their holiday schedules were not "aligned". This title is therefore still available on the Nintendo eShop, although it contains significant bugs which can greatly harm the players' experience. Turok 3 Remastered therefore risks quitting suddenly several times or making certain passages particularly insurmountable. You will have to wait until mid-December, more than a month after its accidental release, to benefit from the saving update.
In short, if you have already purchased this remaster for €28.99, you will have to be patient to play it properly, due to difficult communication between the Nightdive Studios studio and Nintendo. A situation which should worry users of the online store, especially if they do not have this information.