Game news "I may have been too harsh" the developer of this Souls-like continues to make fun of players who find the game too difficult
A few weeks after the release of this title, players continue to complain about the difficulty, which greatly amuses the game developer.
If you are a fan of tough difficulty, you probably appreciate soulslikes. This style of play is much more demanding and requires players to die in a loop to progress and finally defeat the tough bosses. In any title of the genre, each fight requires concentration and rigor. We can cite Darks Souls or Elden Ring, but also Remnant to release FromSoftware titles. The second opus of this game was released this summer and continues to get players talking, particularly with its Apocalypse difficulty. A situation that makes developer Ben Cureton, developer at Gunfire Games, laugh a lot.
The studio has always been close to its gaming community by interacting regularly with them. This is why they do not hesitate to tease them, especially regarding the difficulty that some players complain about.
Also read: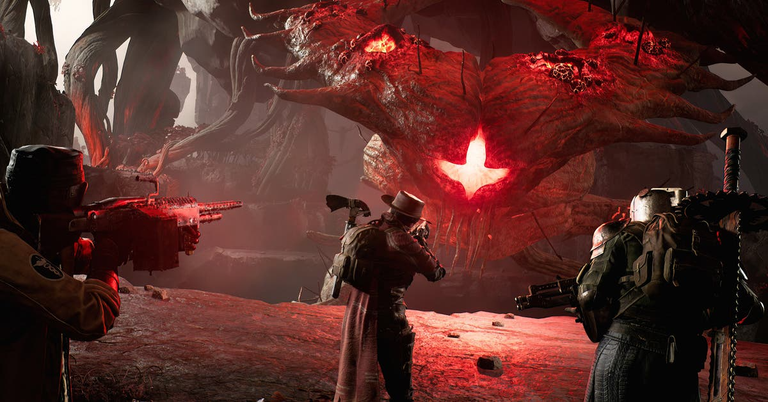 ---
Remnant 2 developer mocks players
When a player chooses the "apocalypse" difficulty in Remnant 2, generally, it is because they are perfectly aware that they are going to have a complicated and frustrating time. However, that hasn't stopped some from complaining to the studio stating that it is impossible to complete the game this way. Ben Cureton therefore took great pleasure in making fun of them in a tweet on X (formerly named Twitter).
Apoc is not meant to be a free pass to ignore damage. It's called Apocalypse. It's not called 'I get 3 slices of orange and a medal for my participation'. We will adjust some values ​​if they need to be.
This phrase was a mocking way of telling players that this is indeed a… difficult difficulty mode. However, the joke recently became reality, by integrating the three orange slices and the participation medal into the game. A sort of easter egg for those who have the reference to his answer.
I may have been too harsh.

In the recent update, we made sure players could obtain 3 Orange Slices and a Participation Medal for playing on Apocalypse. You do not have to own the DLC, you just need to have the latest build.

Use them together for an extra buff! ❤️🏆#Remnant2 pic.twitter.com/e3Qi0zaKwI

— Ben Cureton (tragic) (@verytragic) November 15, 2023
Maybe I was too harsh. In the latest update, we made it so that players can get 3 orange slices and a participation medal while playing Apocalypse (…) Use them together to get an extra bonus!
He later added that the instructions for designing this medal were to imagine it as if it had been created reluctantly. This addition made players laugh a lot, which continues to maintain the excellent relationship between the gaming community and the studio.