Ion Țiriac (84 years old) is no longer the richest Romanian. The former tennis player, who became a successful businessman, dominated the list of the wealthiest people in our country for years, but not only that.
What fortune does Ion Țiriac currently have?
Journalists from Forbes compiled an update of the ranking of the richest people on the planet, and they also focused on our country. With a fortune estimated at two billion dollars, Țiriac lost his leading position in the top of Romanian billionaires.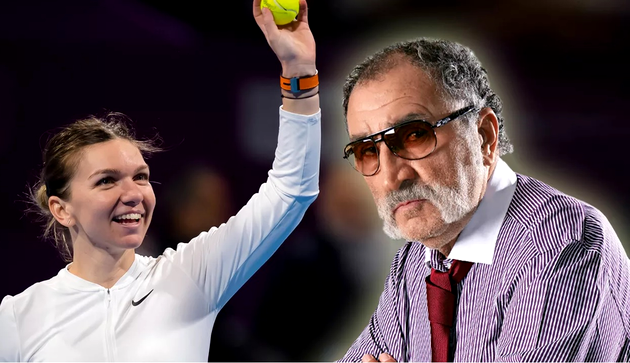 Tiriac, the man who he was always on Simona Halep's side since the athlete opted for the four-year suspension for doping, and who has big plans related to the development of white sports in our country, he is no longer the richest Romanian of the moment. According to the hierarchy of the specialized publication Forbes, Țiriac was dethroned by Daniel Dineș (51 years old), whose fortune was estimated at 2.1 billion dollars.
Read also: Simona Halep, judged by the court where Andrea Răducan's evidence was manipulated. Ion Țiriac, strange message about Patrick Mouratoglou
Who is Daniel Dineș, the Romanian who dethroned Ion Țiriac from the top of the rich
Daniel Dineș is a Romanian entrepreneur whose wealth has grown steadily in recent years, so that he has now dethroned Țiriac in this new top.
The native of Bacău struck after registering a huge success on the stock market with the company UiPath, of which he is a co-founder. Dines first appeared in Forbes magazine four years ago and was presented as the first Romanian billionaire dealing with software robots. Two years later he had an estimated fortune of $6 billion. A real dive followed so that, at the beginning of this year, he still had 1.6 billion dollars.
Read also: Ion Țiriac's group bought shares in the largest Romanian company, valued at over 10 billion euros. "It's our pearl"
Top 5 Romanian billionaires of the moment
After having equaled Țiriac in the previous update of the Top made by Forbes, now Dineș has installed himself in the chair of the leader of the billionaires in our country. At the global level, Dineș occupies the 1457th place in the list of the world's richest people. Instead, Șiriac, the one who has recently entered the energy market strongly as wellis on the 1486th place.
Apart from Dineș and Țiriac, the list of the richest Romanians is completed by Dragoș Pavăl, with a fortune estimated at 1.7 billion dollars, Ion Stoica, with a fortune of 1.2 billion dollars and Matei Zaharia, who has 1.2 billion dollars.