News culture "It's a very sexy, violent and crazy film" Zack Snyder arouses curiosity with Rebel Moon on Netflix
Zack Snyder teases his work a little more with adjectives that will speak to everyone: "sexy, violent and crazy". The director returns to what will characterize the different versions of his work.
We've been hearing about Rebel Moon for a while now. This space opera inspired by Star Wars would be a more adult and cruder version of the saga. The new franchise initially presents itself as two films released on Netflix: Rebel Moon : Child of Fire will be released on December 22 and Rebel Moon : The Scargiver. The second part will be released on April 19, 2024. Indeed, it is with the famous streaming platform that Zack Snyder has teamed up for his huge sci-fi project. Because yes, the director's work will not stop at these two feature films. The filmmaker has already mentioned other media such as video games, board games or even comics. But he also talked about films which themselves would have the right to several versions!
---
A famous Snyder Cut for Rebel Moon!
In the same way as for Justice League with its Snyder Cut, the director planned to make a PG-13 version of his film and an R-rated Snyder Cut version, understand a version for all audiences and a much cruder and uncensored version. The filmmaker sells us this version in an interview for[[https://www.youtube.com/watch?v=-SLu-HIg0i8 Entertainment Weekly : "Very sexy, violent, crazy, all that and more". In short, we will find everything that had no place in the general public version.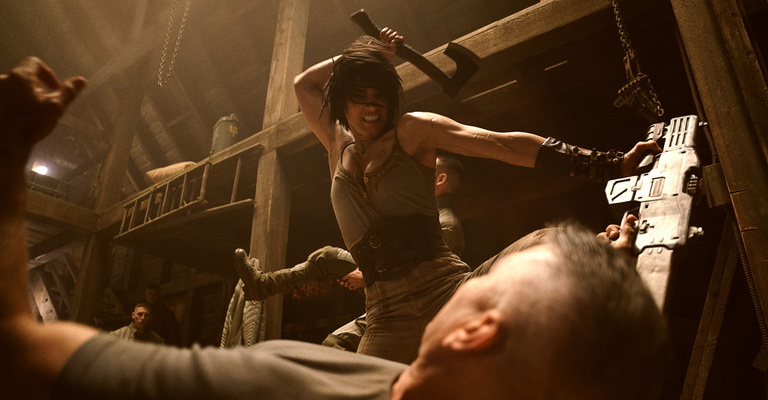 The most astonishing thing remains that it is Netflix who asked Snyder to make this version : "What happened in my conversation with Netflix was that they kept asking me if there was a way to go back to the original, subversive, R-rated version. I said, "Yes , that would be great"." After all, it's a way for the streaming giant to ensure two pieces of content instead of one while addressing an ever-widening audience.
---
Much more than a few bonus cut scenes
The Snyder Cut version will add 1 hour of additional content! And according to the filmmaker it will not just be scenes cut here and there, but a real addition to the original scenario. However, we shouldn't say that the PG-13 version is less good: "I'm super proud of the PG-13 version, I really am. I think she's super fun, clean and cool!" Indeed, in addition to being less shocking, it is also more digestible with one hour less while guaranteeing a global understanding of an identical story. Both versions of the films will be released at the same time on December 22, 2023 and April 19, 2024.
---