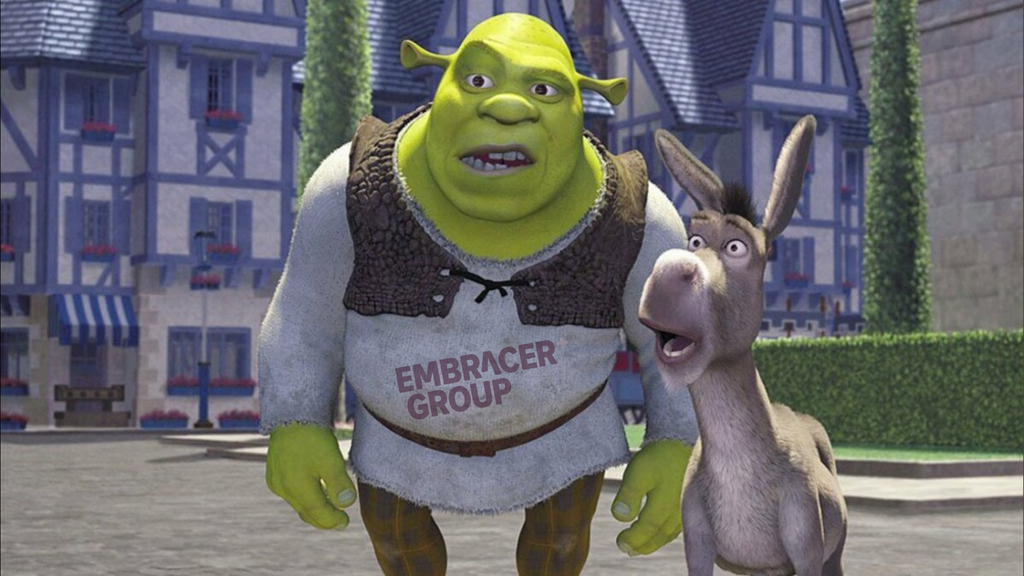 Game news Since his 2 billion deal collapsed, this video game ogre has been laying off jobs with all his might!
This is not a joy for the Embracer group, which has been buying up video game companies with a vengeance in recent months! When a major deal collapses, the parent company is forced to lay off workers.
While Microsoft has just concluded its huge acquisition of Activision-Blizzard-King, another group has shown, for several months, an overflowing appetite for video games… This is Embracer, a Swedish company – formerly THQ Nordic AB (parent company of the eponymous publisher and Koch Media) and therefore one of the largest publishers in the world! But, for several months, Embracer has imagined itself "more enormous than enormous", notably acquiring Middle-earth Enterprises (a firm which owns the rights to Lord of the Rings and The Hobbit) as well as Crystal Dynamics and Eidos-Montréal, the developers of Tomb Raider or even Deus Ex. Two acquisitions which were carried out last year.
Eyes bigger than your stomach
In short, a group that until recently seemed unstoppable. At least, that was the case beforea two billion dollar deal fails at the last minute in May 2023. A deal at first glance completely mysterious, which Embracer described as "revolutionary", and capable of establishing a "new standard" in the industry. Even if we still do not know the why and how, we now know that this partnership was to unite the Swedish group with the "Savvy Games Group" – a public investment fund from Saudi Arabia. In 2022, this fund planned to invest $40 billion in the JV world.
Of course, with such a partner at its side, Embracer felt itself growing wings – following a series of acquisitions mentioned above… Now that the Savvy Games Group has failed it, the Swedish company must pick up the pieces and honor a debt of 1.3 billion dollars. This is how, since June, the firm has embarked on a large restructuring which has already given rise to numerous layoffs and the closure of entire studios, like Volition, developer of Saints Row.
Which brings us to the news of the day… In a recent presentation, Lars Wingefors, big boss of Embracer, announced that 900 employees have been laid off to date, or 5% of the 17,000 people the company had a few months ago! "We are determined to transform Embracer into a leaner and stronger company," says the CEO. "We have done and are doing everything we can to preserve jobs – without changing what we need to accomplish." To be continued.