Regardless, this is an amazing story, about the first man to achieve a remarkable dive in the ocean, thus setting a record.
Don Walsh, the record holder, recently passed away at the age of 92.
See also: The mysteries of the oceans of our planet: What secrets are hidden in the depths of the waters, the incredible creatures that survive there
How Don Walsh's Journey Began
More than 60 years ago, Don Walsh made the first descent into the deepest place in the ocean, the Mariana Trench, located almost 11 km deep.
The US Navy had acquired a submarine called the Trieste, and Don, a submarine lieutenant, volunteered to join the project.
On January 23, 1960, Don and Swiss oceanographer Jacques Piccard, who had designed the submarine with his father, Auguste Piccard, began their descent beneath the waves.
As the two slowly sank into the darkness, the ship began to creak as the pressure increased.
The start of the dive went smoothly, but when they reached 30,000 feet, the submarine was rocked by an alarming noise.
After five hours, slowly descending and continuing to sink deeper and deeper, the depth gauge exceeded 10,000 meters, but there was still no sign of the seabed.
See also: Bizarre discovery: what was found at the bottom of the Pacific Ocean. It surprised even the researchers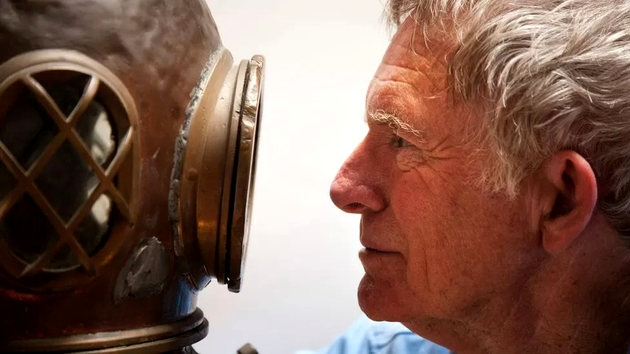 Ocean Dive Record: Mariana Trench
Finally, the light reflected from the submarine's lights began to return. Don and Jacques had succeeded: almost 11 km deep, they were right at the bottom of the Mariana Trench.
The two spent about 20 minutes at the bottom of the sea. While inspecting the ship, they discovered the source of the noise they had heard earlier.
An acrylic window inside the entry hatch had cracked. Fortunately there was no pressure boundary, if it had been it would have caused an instant implosion.
The team made history by receiving the Legion of Merit from US President Dwight D. Eisenhower, among other medals and accolades.
For Don, diving became a defining part of him, he used to joke that he spent the rest of his life doing it for a living.
The record-breaking dive was just the beginning of a lifetime spent promoting the ocean and supporting those who wanted to explore and learn about the deep.
After leaving the navy, he became a professor of ocean engineering, established a marine consulting business and was a strong advocate for safety in the industry.
He issued warnings about the tragedy of the Titan, the submarine that imploded on its way to the Titanic, killing all six people on board.
See also: Amazing discovery in the Indian Ocean. The researchers did not expect this