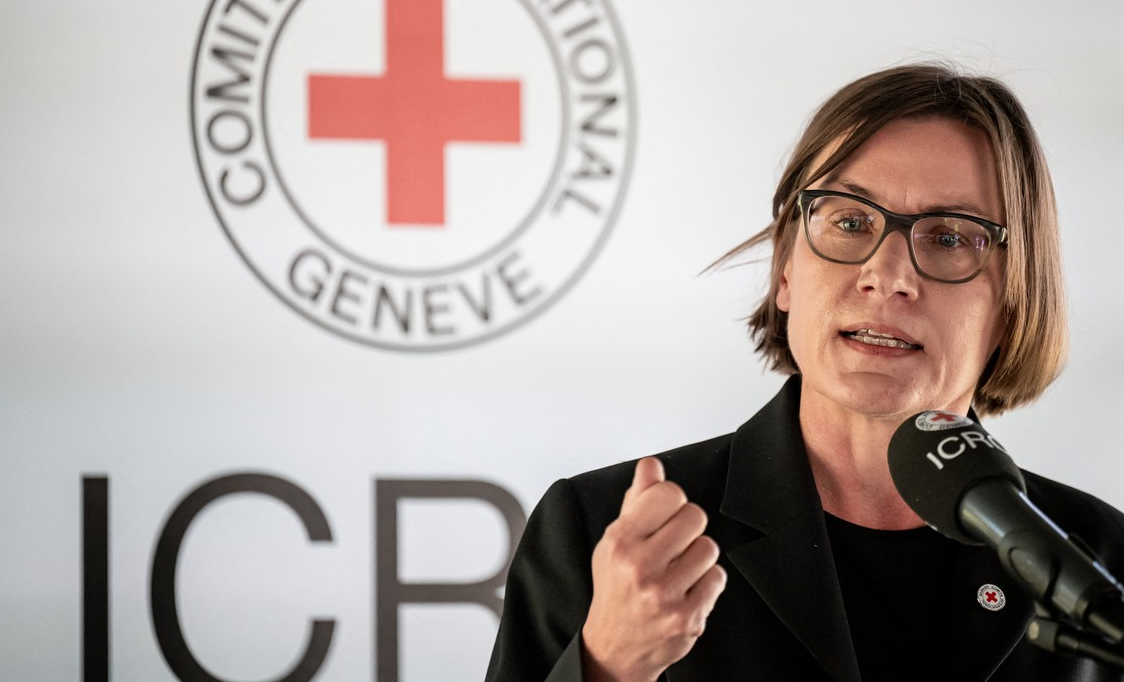 The Red Cross announced late Monday that the president traveled to Qatar to meet with Palestinian Hamas leader Ismail Haniyeh to "advance humanitarian issues related to the armed conflict in Israel and the Gaza Strip," a Palestinian territory ruled by the movement. , notes AFP.
"President Mirjana Spoljaric met with Ismail Haniyeh, the head of the political office of Hamas, and separately with the authorities in Qatar", announced the International Committee of the Red Cross (ICRC) in a statement.
The visit came as Qatar, which is mediating to try to secure the release of Israeli hostages held in the Gaza Strip, said on Sunday that only "very minor" obstacles remained to a deal.
According to the ICRC, the visit of the organization's president is part of efforts to hold "direct discussions with all parties to improve compliance with international humanitarian law."
The organization pointed out that Mirjana Spoljaric also met "several times" in recent weeks with families of hostages held in Gaza, as well as with senior Israeli and Palestinian officials.
In this regard, the ICRC "insists that the teams (they) be authorized to visit the hostages to ensure their well-being and to administer medicine and so that the hostages can communicate with their families".
"We must reach agreements that allow the ICRC to carry out its activity in complete safety. The ICRC cannot forcefully enter the places where the hostages are kept, and we don't even know where they are," continued the text quoted by AFP, taken by Agerpres.
The Israeli military estimates that around 240 people were taken hostage in the Gaza Strip during Hamas' unprecedented October 7 attack on Israeli territory. This left about 1,200 dead in Israel, mostly civilians, according to a report by Israeli authorities.
In retaliation, Israel bombards the Gaza Strip incessantly and since October 27 has been carrying out a ground operation with the aim of "annihilating" the Islamist movement, which is in power in the besieged Palestinian territory. These Israeli strikes on Gaza have caused over 13,300 deaths, including over 5,600 children, according to the Hamas government.
Editor: Liviu Cojan