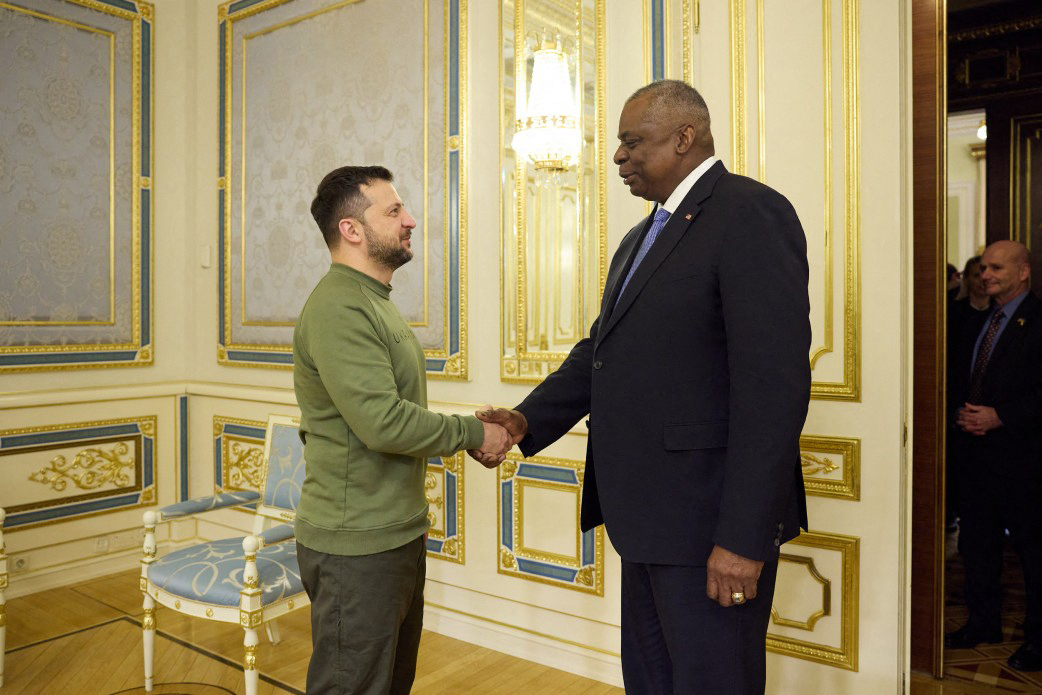 The American Secretary of Defense, Lloyd Austin, announced, on Monday, a new military aid of 100 million dollars for Ukraine. During a visit to Kiev, Lloyd Austin promised long-term American support, amid concerns about the sustainability of vital assistance from the United States, reports Reuters.
Austin announced the new aid package after a day of meetings with Ukrainian officials, saying it would include weaponry such as anti-tank weapons and anti-aircraft interceptors.
On his first visit to Kyiv since April 2022, Austin was accompanied by the head of the US European Command, Christopher Cavoli.
"The message I bring to you today, Mr. President, is that the United States of America is with Ukraine. We will stay with Ukraine for the long term," said the Defense Secretary.
Zelensky told Austin that the visit was "a very important signal" for Ukraine.
"We count on your support," said the Ukrainian president.
The United States provided over $44 billion in security assistance to Ukraine after the Russian invasion began on February 24, 2022.
Editor: Loredana Bancas