News culture There is something in common between the most diligent killer and the most annoying heroine on Netflix, they are even very close!
One thing a killer has in common is an annoying heroine? Even if it seems improbable, it can be seen on Netflix and this resemblance is very close.
Is there anything in common between a cold-blooded killer and Emily in Paris? Although unlikely, the answer is yes. Indeed, those who have already had the opportunity to watch The Killer, the new and latest film by David Fincher must have had a feeling of déjà vu.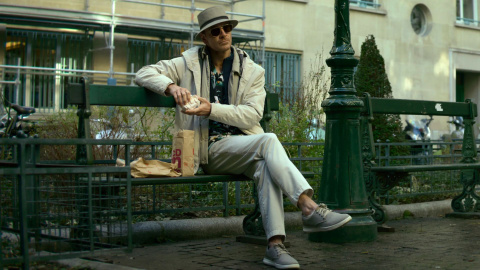 Available since November 10, 2023, this thriller and drama follows the story of a lonely and cold hitman, eliminating his victims methodically, without scruples or remorse. Very precise and organized, he regularly repeats several rules to himself which he obliges himself to follow. Respect the plan, anticipate, don't improvise, don't trust anyone and finally, only fight the fight for which you are paid. The film is adapted from a French comic strip, Le Tueur de Matz Luc Jacamon. The feature film is directed by David Fincher, notably known for his films Fight Club, Seven and Zodiac.
But then, given the synopsis of The Killer, what is this famous common point? Answer: the filming location. Even if David Fincher toured the four corners of the world to make his film, such as on American territory, more precisely in Illinois, but also in New Orleans, the first 30 minutes of the film take place in Paris. In detail, the beginning of the feature film takes place in the 5th arrondissement of the City of Lights. It takes place more specifically between rue des Fossés Saint-Jacques and place de l'Estrapade. For fans of the series Emily in Paris, the name of this place must ring a bell. It's quite simply the place where Emily Cooper, the heroine of the romantic series, lives.
---
A not insignificant choice of filming
If this resemblance is striking, it is completely normal. As reported Voltage, David Fincher went to the set of the romantic series to scout around the capital for his future project. He took the opportunity to greet Lily Collins, actress in his previous film Mank. David Fincher filmed The Killer at the beginning of November 2017. Without much security, the director of Fight Club allowed himself to be approached by the curious and spoke with admirers. Only the last night of the 5 days of filming was a little more supervised. The area surrounding the Place du Panthéon had been closed to traffic and passers-by kept away for the production of a chase sequence with car stunts.
---