News culture 120,000 euros! This is the auction price of this original drawing. Asterix is ​​dethroned by another comic book
120,000 euros for an original sketch… how many Tintin albums are there?
Instead Asterix or Tintin? Whichever character you prefer, the Auction-loving collectors have chosenthem !
120,000 euros, Snowy will have kibble for a good time
On November 16, 2023, a exceptional auction took place at the Daniel Maghen house, highlighting the emblematic heroes of Franco-Belgian comics. Tintin, the famous reporter created by Hergé, stole the show from Asterix when a original sketch of plate 48 of Coke in Stock was sold at an impressive price of 120 000 euros. Initially estimated at 90,000 euros, this pencil sketch thus surpassed a board autographed by Uderzo from Lauriers de César d'Asterix, sold for 113,500 euros.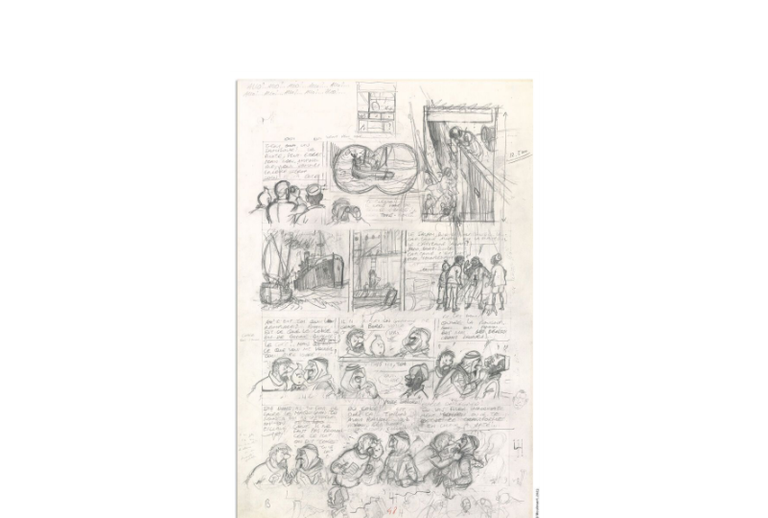 As far as the Indian ink plates are concerned, it's the Gaul who wins!
A few days later, on Saturday November 18, a another sale at Artcurial this time, highlighted unique pieces, including originals, albums, covers and other objects that belonged to Hergé, but also boards from Asterix. Some boards have also reached high prices, but it should be noted that this time it was not a question of original sketches, but of plates in Indian ink, thus recalling the rarity and exceptional value of the Tintin sketch sold at Daniel Maghen. At Artcurial, a Indian ink plate of Asterix La Serpe d'or, signed and dedicated by Uderzo, went for €262,400! A Asterix board – The Great Crossingin Indian ink and corrective gouache, signed, dedicated and dated by Uderzo, was sold to 118 080 €. On Tintin's side, a Indian ink plate by Hergé, from L'Etoile Mystérieuse, also sold for €118,080.
Tintin holds the world record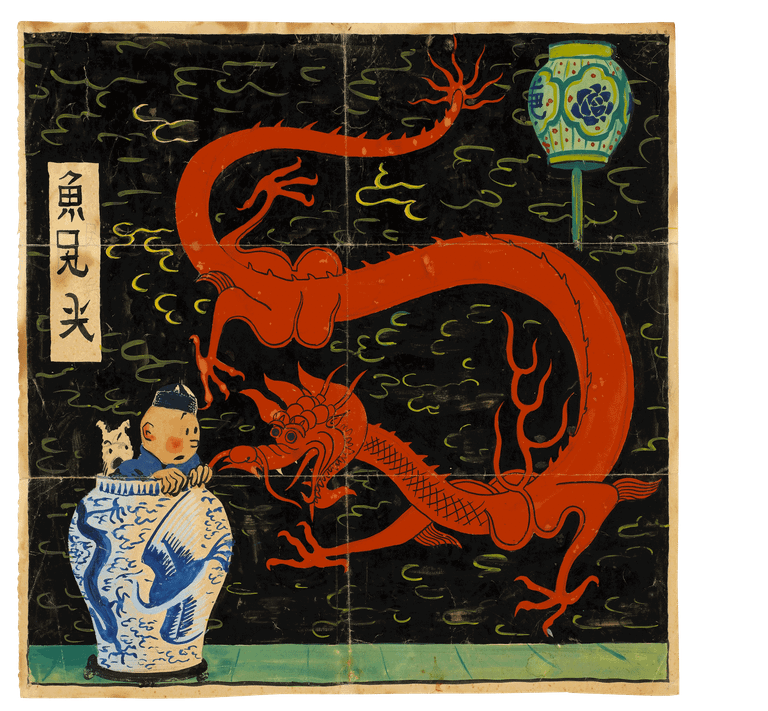 This is not the first time that Tintin breaks records at auction. In 2021, a original cover not retained for The Blue Lotus was proposed at Artcurial. It was drawn in Indian ink and gouache, painted in watercolor, on paper lined with Japanese paper. She had reached the astronomical sum of 3.175 million eurosestablishing a world record for an original work by Hergé, but also the world record for an original comic book work sold at auction! In 2017, the cover of The Tour de Gaule designed by Uderzo was sold for 1.449 million euros. The Belgian reporter and the Gallic hero once again prove that they enjoy undeniable popularity.
In October, the latest Asterix album, called L'Iris Blanc, was released in bookstores. A few weeks ago, a new Tintin Reporter game: Les Cigares du Pharon, was released on PC and consoles.