News culture "A private joke" He takes revenge on the studios in season 2 of Jujutsu Kaisen. Working conditions are singled out
Working conditions continue to be singled out at Mappa. This time, it's through a "private joke" hidden in season 2 of Jujutsu Kaisen.
Jujutsu Kaisen continues to be talked about. In addition to presenting one of the most intense fights in the anime, a hidden message is found in episode 17 season 2. It's about a private joke which aims to denounce the working conditions at Mappa (the studio responsible for animation).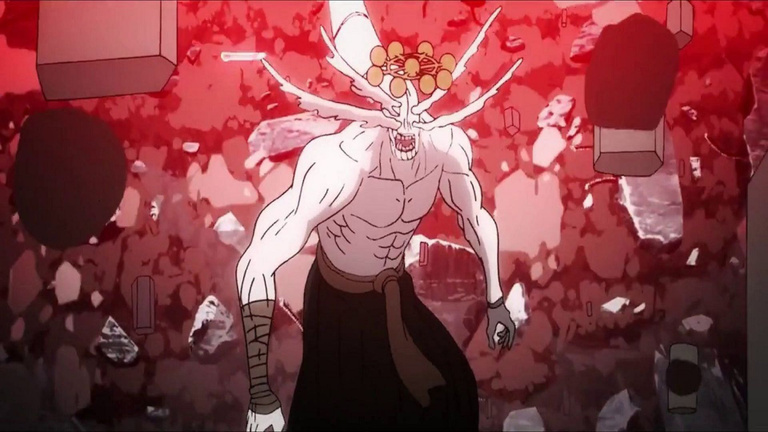 If Mappa tells you something, that's normal. This company has had a series of big hits for years, taking care of the animation of Attack on Titan season 4, Chainsaw Man, Dorohedoro, Hell's Paradise, Vinland Saga season 2 and recently Jujutsu Kaisen. Unfortunately, to achieve the feat of keeping a tight schedule, employees suffer. More and more former and current employees denounce intense working conditions, with strong pressure due to sometimes untenable timings.
A private joke that makes Internet users react
Precisely, on X (formerly Twitter), a host revealed that there was a easter egg in the fight scene between Sukuna and Makora. As the two characters destroy the streets and buildings of Shibuya, they pass through the interior of a building. Precisely, it is this moment that interests us. " The building that is destroyed in this montage actually exists in the citybut I couldn't find a plan or photos of the interior, so instead, I destroyed Mappa's production floorwhich was the right size" indicates the animator responsible for this scene.
Which did not fail to make Internet users react. "Thank you very much for your hard work and sorry for the mistreatment you suffered, no one deserves to be treated like this" declared a first Internet user. "Thanks again for everything, stay safe and healthy and always have your back," another user worried.
An episode only 70% completed
Proof that the timings are more than tight around the project: RocciaNobili, animation director on the latest episode of Jujutsu Kaisen, announced that production was only 70% complete. and that it resulted in great frustration on the part of him and his team. Sota Shigetsugu, an animator on several episodes, added: "The vicious circle is where the team members manage to complete an episode that is impossible to respect under normal circumstances, while the superiors (who have only seen the results) understand poorly and force themselves to improve, thinking that it is feasible." "'Faced with this situation, Mappa staff had request that the episodes be postponed, which the management refused.