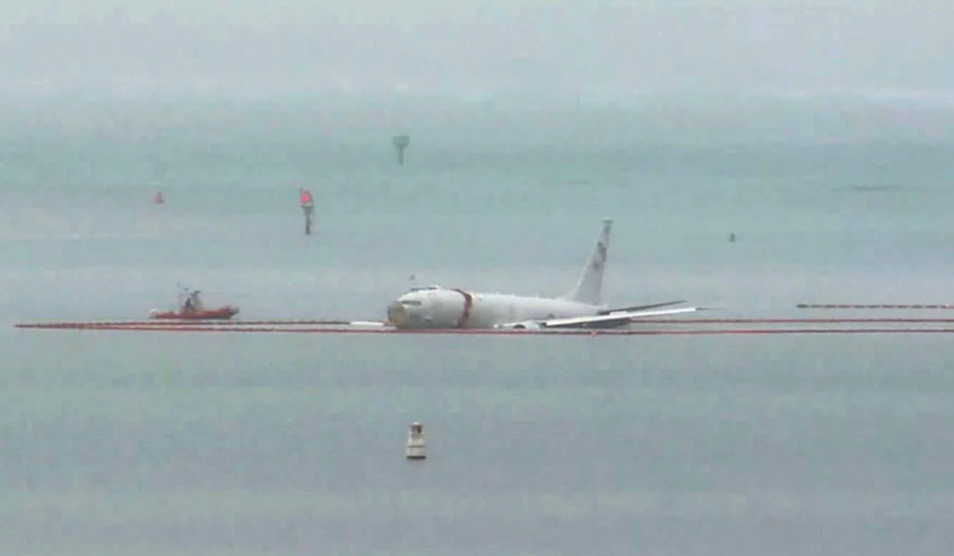 A US Navy reconnaissance plane with nine crew members on board crashed into the water off the Hawaiian island of Oahu on Monday after overrunning the runway at a naval base there, military officials said, CNN writes.
There were no casualties aboard the P-8A Poseidon, a twin-engine patrol and reconnaissance aircraft that resembles a Boeing 737 passenger jet, Marine Corps spokeswoman Lt. Hailey Harms said. He added that the condition of the nine crew members is being assessed.
Images that emerged after the incident showed the aircraft floating on water in Kaneohe Bay.
Visibility was low at the time of the incident, it was foggy and winds were blowing up to 35 km per hour, according to the National Weather Service.
The P-8A Poseidon is a widely used aircraft in US Navy operations.
It can carry torpedoes and cruise missiles and collect intelligence.
Earlier this year, a P-8A operating over the South China Sea with a CNN crew on board was intercepted by a Chinese fighter jet that came within 500 meters of the US aircraft.
P-8s are also flown by the militaries of Australia, New Zealand, Britain, Norway and India, according to Boeing.
Editor : G.M.