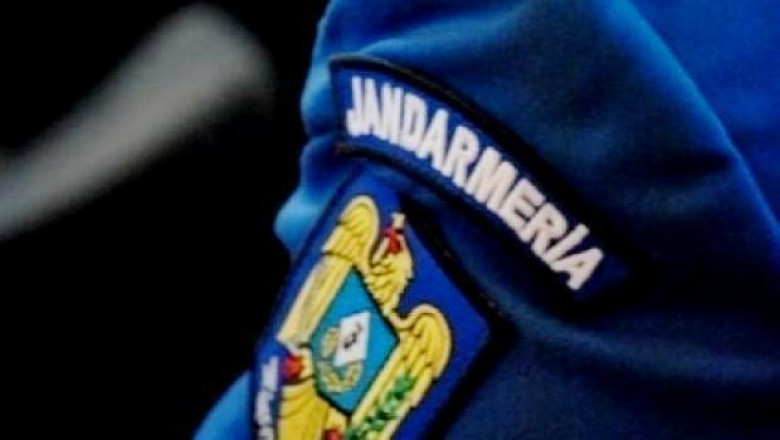 The Romanian Gendarmerie created a commission of inquiry to determine whether it could be anticipated from the professional conduct that the female gendarmerie caught with prohibited substances was using drugs. At this moment, the gendarme is receiving psychological counseling.
"At the level of the General Inspectorate of the Romanian Gendarmerie, it was urgently ordered that a control commission check all aspects related to the professional conduct of the officer, the working relationships with the other employees of the Special Brigade, in order to proactively identify if there were any indications who could have shown a behavior that is not in accordance with the conduct and status of a military cadre", the Romanian Gendarmerie sent on Tuesday in a statement picked up by News.ro.
The Special Intervention Brigade of the Gendarmerie started the preliminary disciplinary procedure against the female gendarmerie.
"At this moment, the officer is receiving psychological counseling from specialists within the unit. The case is currently being taken over by BCCO Bucharest representatives, in order to continue the investigations", the quoted source added.
The Gendarmerie specifies that, immediately after the completion of the checks and the communication by the competent institutions, the necessary measures will be ordered.
"Unfortunately, despite the concerted efforts of the structures of the Ministry of Internal Affairs to eradicate this situation, this moment shows us that even those who are in positions of authority and responsibility, are not immune to the challenges and temptations of society. It is also important to emphasize that the Ministry of Internal Affairs has the capacity to identify and address these cases, even when they involve members of its own structures. This demonstrates the Ministry's commitment to integrity and compliance with the law, regardless of the rank or position of the person involved. It is essential, at the same time, to respect the confidentiality and individual rights of the person involved and his right to the presumption of innocence, until his guilt or innocence is proven in court", Gendarmerie officials also sent.
A female gendarmerie, former spokeswoman for the Special Intervention Brigade of the Gendarmerie, was caught by the police from Bucharest, following a traffic control, with prohibited substances.
The police and her fellow gendarmes searched her, and in her bag they found several sachets with a white substance, which appeared to be cocaine.
The woman said that a friend gave her those envelopes and she doesn't know what they contain.
Publisher : BP