News culture Excellent news for sci-fi fans. The most anticipated film of 2024 will be released sooner than expected
If you are impatiently awaiting the sequel to this sci-fi film with a star cast, its release date has been brought forward in the United States. Is this also the case in France?
In September 2021, spectators around the world were able to discover or rediscover the film Dune at the cinema. This feature film directed and co-written by Denis Villeneuve is obviously the cinematographic adaptation of the novel of the same name by Frank Herbert. It features particularly popular actors, such as Timothée Chalamet (Call Me by Your Name, The King) in the lead role, Oscar Isaac (Star Wars), Zendaya (Spider-Man, Euphoria) and Rebecca Ferguson (Doctor Sleep, Impossible mission).
This feature film quickly obtained very good feedback from spectators and the specialized press with a score of 83% and 90% respectively on Rotten Tomatoes. One of the strong points of this production lies in its extremely worked aesthetic which makes the whole thing very pleasant to watch. Very far from the omnipresent blockbusters in the cinema industry these days, the Canadian director has managed to create a unique work which stands out for its brilliant quality.
However, time passes and many are impatient about the sequel to this promising first film. Unfortunately, the writers' and actors' strike which took place this summer fueled the concerns of spectators, but that was without counting on this news which has just fallen.
Also read: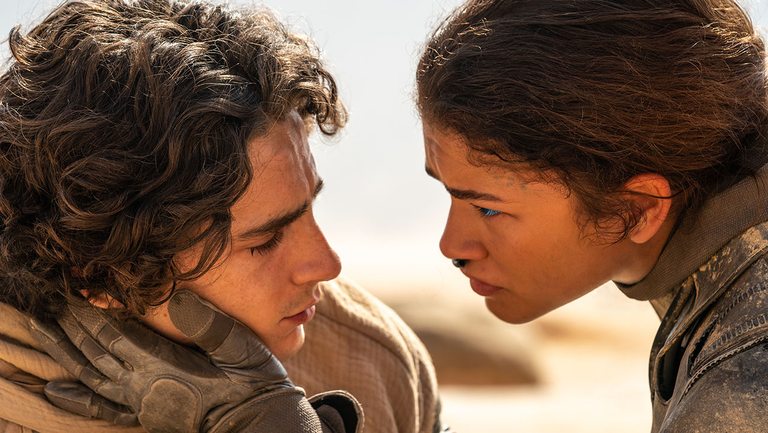 ---
Dune 2 will arrive sooner in the USA
While the screenwriters' and actors' strike worried spectators, good news has just come. Not only will Dune 2 not arrive late, but it will be early! In the United States, the feature film was scheduled for March 15, 2024, it will finally be available in American cinemas on May 1. A two-week advance which delights fans who did not expect to watch this second part so early. For the moment, the French release date remains the same, and it is March 13. However, many hope that this good news will also be effective in their country. This news can only suggest that this will be the case, but nothing has been officially announced. In any case, you will have to be patient to discover or rediscover this cult science fiction saga brought to the screen by popular actors.