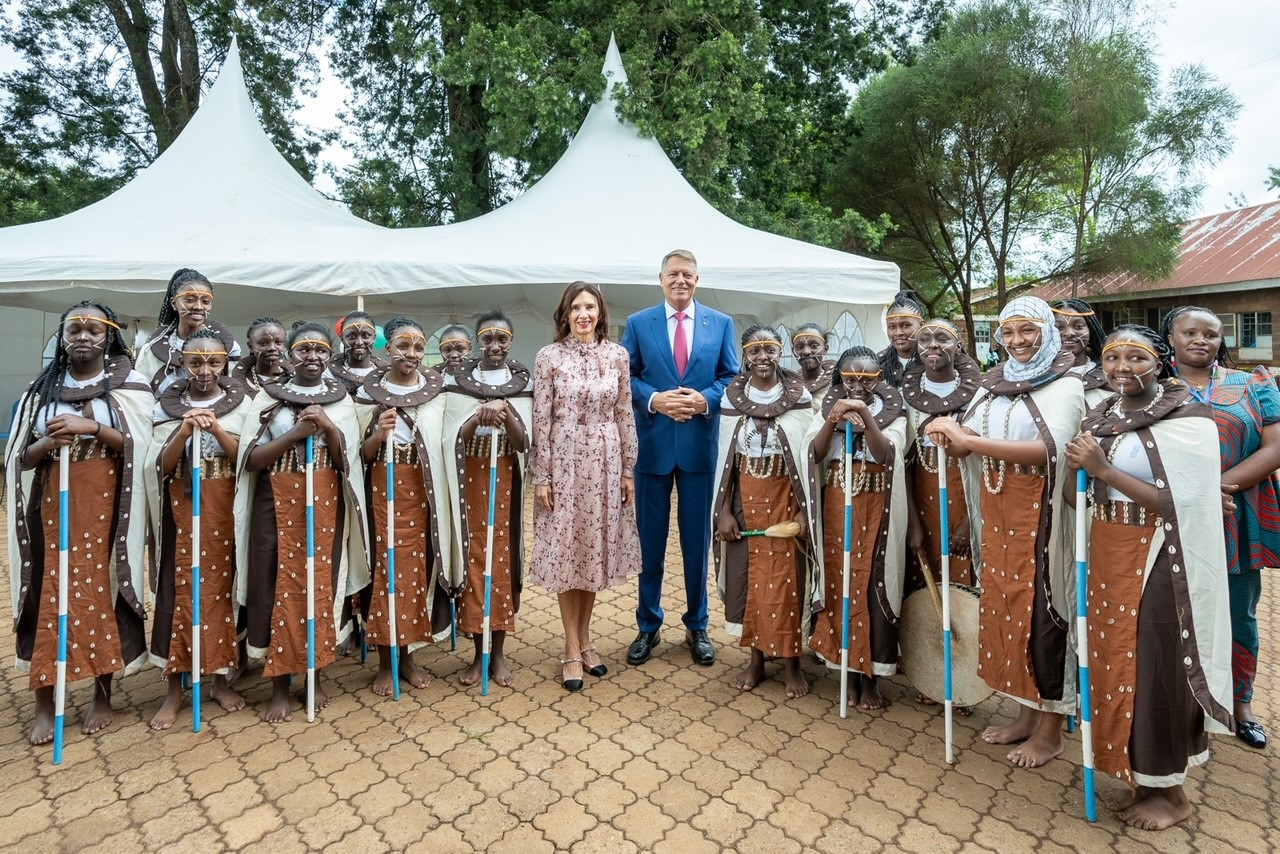 President Klaus Iohannis told Libertatea, in Cabo Verde, about the tour in Africa, that "it put Romania back on the African radar". The head of state said about the expenses of the tour that he will instruct the press service of the Presidential Administration to provide information on the costs, according to the law, writes News.ro.
President Klaus Iohannis was asked by the reporter Libertatea, during the visit to Cabo Verde, why he does not make public the expenses of the trips.
"The fact that we came to Africa shows a new approach of Romania towards the African continent. We have a new strategy towards Africa and to give weight to it, I have planned this tour in Africa. And even if it's not over yet, we're on our third state visit here, in Cape Verde, I can already conclude and if you want me to be very focused: through this tour, I've put Romania back on the African radar. I think Romanians appreciate it, because many know the relations we had and I think many realize the enormous potential represented by a good relationship between Romania and African states, between the European Union and Africa", said the head of state.
"As for the expenses, surely these things come with some expenses, I will instruct the press service to give you information according to the law", said President Klaus Iohannis.
In June, when asked about the secrecy of information about his movements, the president stated: "There is a special legislation that tells colleagues exactly what can be transmitted and what cannot be transmitted, and I really can't imagine that you want to encourage someone from The Presidential Administration to break the law. I think it would be the pinnacle"
Asked what the state secret is regarding the price of accommodation and transportation, the head of state said: "My colleagues from the administration will explain it to you in more detail."
"So, I repeat, that's the law, we like it, we don't like it, we can discuss, maybe we can change it," said the president.
President Klaus Iohannis arrives on Tuesday for an official visit to Senegal, the last of the tour in Africa, he will have a more relaxed schedule on Tuesday and Wednesday, which also includes a visit to an island in the UNESCO heritage, and on Thursday to be received by the President of the Republic of Senegal, Macky Sall, at the Presidential Palace, to attend the inauguration of the United Nations House in Senegal and to visit the Museum of Black Civilizations in Dakar. The head of state will also have a meeting with former students from Senegal who studied in Romania.
Editor : R.K.