In March of 2020, Tagide deCarvalho saw something truly strange — something that probably no other scientist had seen before: a virus with another smaller virus attached to its "neck," the Washington Post reports.
The two microbes are both bacteriophages – viruses that infect bacteria – and were discovered in a pile of soil in Poolesville in the US state of Maryland. Bacteriophages are among the most common organisms on Earth; there can be millions of such microbes in one gram of soil.
But with the help of a special microscope that uses electron beams to capture images, deCarvalho captured a truly bizarre moment, feeling like a wildlife photographer capturing an animal as it exhibits behavior that no one else has seen before. could anticipate it.
"I could literally see hundreds of them having this little one [virus] attached to the neck, and it was clear that this was no accident," said deCarvalho, who works at the University of Maryland (UMBC). "We know that viruses can do some amazing and interesting things, but this is a new thing that no one could have predicted."
The smaller virus, called MiniFlayer, has lost the ability to make copies of itself inside cells, as is normal for viruses to reproduce. So evolution created a clever solution to solve this problem like a parasite.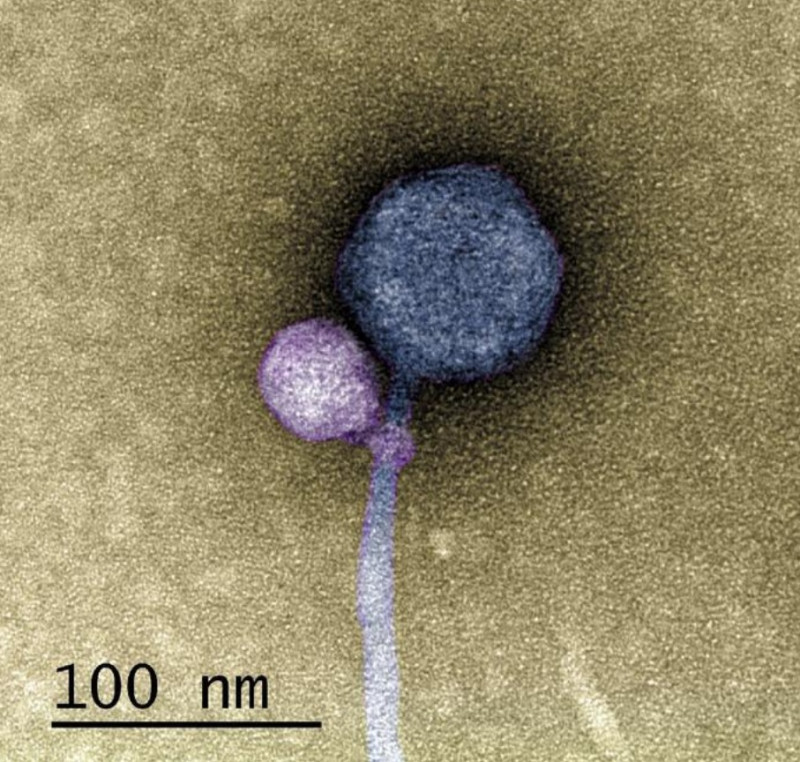 MiniFlayer takes advantage of another virus, called MindFlayer, by clinging to his neck, and when they enter cells together, MiniFlayer uses his partner's genetic machinery to reproduce.
"When I saw that, I said, 'I can't believe it.' "No one has ever seen a bacteriophage – or any other virus – attach to another virus," deCarvalho said, according to The Independent.
What is this behavior? A hug? A strangulation? DeCarvalho compares the relationship between the two viruses to hitchhiking.
Ivan Erill, one of deCarvalho's colleagues at UMBC, likens the behavior to that of a vampire sinking its teeth into its prey. It's not a perfect analogy, but sometimes when discovering a lone MindFlayer, scientists can see "bite marks" where the "vampire" was attached.
"Viruses do anything. They are the most creative forces of nature," said Erill. "If something is possible, they will find a way to do it. But no one anticipated that they would do something like this."
Editor: Raul Nețoiu