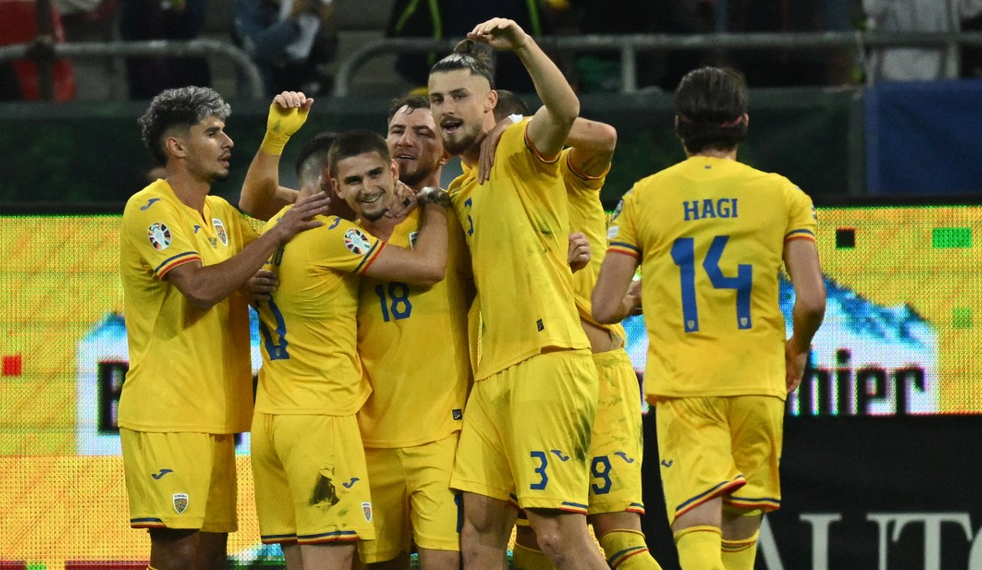 The national football coach of Romania, Edward Iordănescu, made five changes from the match with Israel for the match with the Swiss team, which takes place on Tuesday evening, at the National Arena in Bucharest, in their last match in Group I of the EURO 2024 preliminaries.
The defensive line remained the same, but Răzvan Marin and Vladimir Screciu left the midfield trident, replaced by Alexandru Cicâldău and Marius Marin. Nicolae Stanciu remained a fixed point, writes Digi Sport.
If in the middle two players out of three were changed, in attack it is a completely changed trident. Instead of Ianis Hagi, George Pușcaș and Denis Drăguș, starters in Budapest, Olimpiu Moruțan, Denis Alibec and Florinel Coman start with Switzerland.
Starting teams:
ROMANIA: 12. Horatiu Moldovan – 2. Andrei Raţiu, 3. Radu Drăguşin, 15. Andrei Burcă, 11. Nicusor Bancu – 8. Alexandru Cicâldău, 6. Marius Marin, 10. Nicolae Stanciu (captain) – 21. Olimpiu Moruțan, 7. Denis Alibec, 17. Florinel Coman.
Selector: Edward Jordanescu.
Reserves: 1. Florin Nita, 16. Ionuţ Radu – 4. Bogdan Racovițan, 5. Vladimir Screciu, 9. George Puşcaş, 13. Andrei Artean, 14. Ianis Hagi, 18. Răzvan Marin, 19. Denis Drăguş, 20. Darius Olaru, 22. Vasile Mogoş, 23. Florin Tanase.
SWITZERLAND: 12. Yvon Mvogo – 13. Ricardo Rodriguez, 4. Nico Elvedi, 5. Manuel Akanji, 15. Ulisses Garcia, 20. Michel Aebischer, 10. Granit Xhaka (captain), 19. Dan Ndoye, 23. Xherdan Shaqiri, Noah Okafor, 17. Ruben Vargas.
Selector: Murat Sure.
Reserves: 1. Yann Sommer, 21. Anthony Racioppi – 2. Philip Ugrinic, 3. Loris Benito, 6. Denis Zakaria, 7. Zeki Amdouni, 8. Remo Freuler, 11. Renato Steffen, 14. Andi Zeqiri, 16. Eray Comert 18. Cedric Zesiger, 22. Fabian Schaer.
Referee: Davide Massa; assistant referees: Filippo Meli, Stefano Alassio; fourth official: Matteo Marcenaro (all from Italy)
Video Referee: Massimiliano Irrati; video assistant referee: Valerio Marini (both from Italy)
UEFA observer for referees: Goran Mihaljevic (Montenegro); Delegate UEFA: Michal Mertinyak (Slovakia)
The Romanian national football team meets Switzerland on Tuesday, at the National Arena, from 21:45, in the campaign for Euro 2024. "The Tricolors" au qualified for the European Championship last week, after the victory with Israelbut the meeting with Switzerland in the last stage of group I of the preliminaries will determine the first place in the group.
Editor: Liviu Cojan