Simona Halep (32 years old) has already entered the second year of suspension, after being detected with roxadustat at the US Open 2022, but she is looking forward to her case being analyzed at the Court of Arbitration for Sport in Lausanne ( TAS) and get rid of this nightmare.
What the international press wrote about Simona Halep
After the four-year suspension, dictated by the ITIA, the athlete from Constanța tried to prove that she did nothing wrong, but apart from an extensive statement, she left the lawyers to do their job. And her trainer Patrick Mouratoglou came out publicly, poured ashes on his head and said that he is the one who made Simona take that collagen, but the case still seems extremely complicated and close to completion too soon.
Until then, the Roland Garros (2018) and Wimbledon (2019) champion is maintaining her athletic tone and training early, as she recently did when she was at an academy in the United Arab Emirates.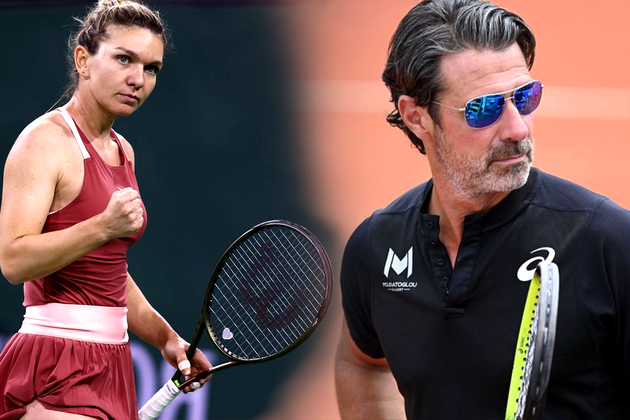 Read also: Dumitru Dragomir revealed what wealth Simona Halep has. The decision made recently by the athlete from Constanța
Simona Halep, who spent 10 years in the world top 10, continues to be one attractive name in the international press as well. The case of the Romanian has caused a lot of comments, so the international press is also coming up with assumptions at this moment related to the future of the athlete.
"For Simona Halep, tennis is beyond everything. Even though this year has not been so great for her, Simona has shown her love for tennis quite clearly.
The former world number one is currently embroiled in a doping controversy: she received a four-year ban for violating anti-doping rules in tennis.
While fighting the suspension, Simona recently published on Instagram a small part of her life, tennis. He posted a picture of the racket, bag and shoes.
While her fans are eager to see her back on the court, she has made her intentions clear. Now it seems he's back to normal," Essentially Sports notes.
Patrick Mouratoglou, new revelations in the case of Simona Halep: "She is a victim"
Patrick Mouratoglou, the coach who trained Simona Halep between April and October 2022, made several public statements and admitted that he is guilty of what happened to her, because he gave her the contaminated supplement. Now, the Frenchman has spoken again about the Roland Garros and Wimbledon champion's situation and appeared very confident about the decision of the CAS.
"I am confident about the future of Simona Halep, after the appeal made to CAS, because it is an independent court. We were able to determine where the contamination came from. So we suggested he take the collagen and we bought it from a company.
This collagen happened to be contaminated. I had no way of knowing, but I take responsibility for what happened, as it is about my team and me. We bought him this collagen.
We have done all possible tests to determine that we are talking about a contamination. I am very confident that the independent tribunal will find that Simona has never doped, that she is a victim and must return to the court and play as soon as possible," said Patrick Mouratoglou, according to the Tennis Weekly podcast.
Read also: Simona Halep continues the soap opera of doping. A new episode in which Patrick Mouratoglu is in the foreground
How long is Simona Halep waiting for the TAS verdict?
After the verdict of the Sport Resolutions Tribunal in Great Britain, Simona Halep appealed to TAS, the last court where she can seek justice. But earlier this week, the athlete received some bad news. She still has at least two and a half months to wait until she receives a verdict.
Those from TAS have published the list of cases that will be tried in the coming weeks, and that of Simona Halep is not on the list that includes the institution's program until January 26, 2024.
Read also: Special moment at the Tournament of Champions. The gesture of the Romanian supporters for Simona Halep PHOTO
CAS judges could either reduce Halep's ban, not erase it outright, or increase it to six years, as she requested at the London trial.
Accusations against Patrick Mouratoglou
Rennae Stubbs, former Grand Slam doubles champion and former coach of Serena Williams, reacted after the first statements of Patrick Mouratoglou, whom she considers guilty of the situation Simona Halep is in, and said that he reacted very late following the scandal.
Moreover, he stated that the coach's statements are only important if he goes before the CAS judges to support the same things.
"I don't know why he came forward to speak only now, but it's too little too late. And it's completely irrelevant, if he doesn't go before TAS and support this. Maybe if Patrick does this, Simona will get a lighter suspension. Simona Halep changed her entire team within six months and was dealing with a lot of injuries.

Remembering her thigh issues, they were probably trying to find a way to help her get over the injury. I think they tried to get her to overcome the medical issues to get back on the circuit and they felt that if they gave her collagen and stuff like that it would make her better, but it just destroyed her," Tennisuptodate quoted Rennae Stubbs as saying .com.