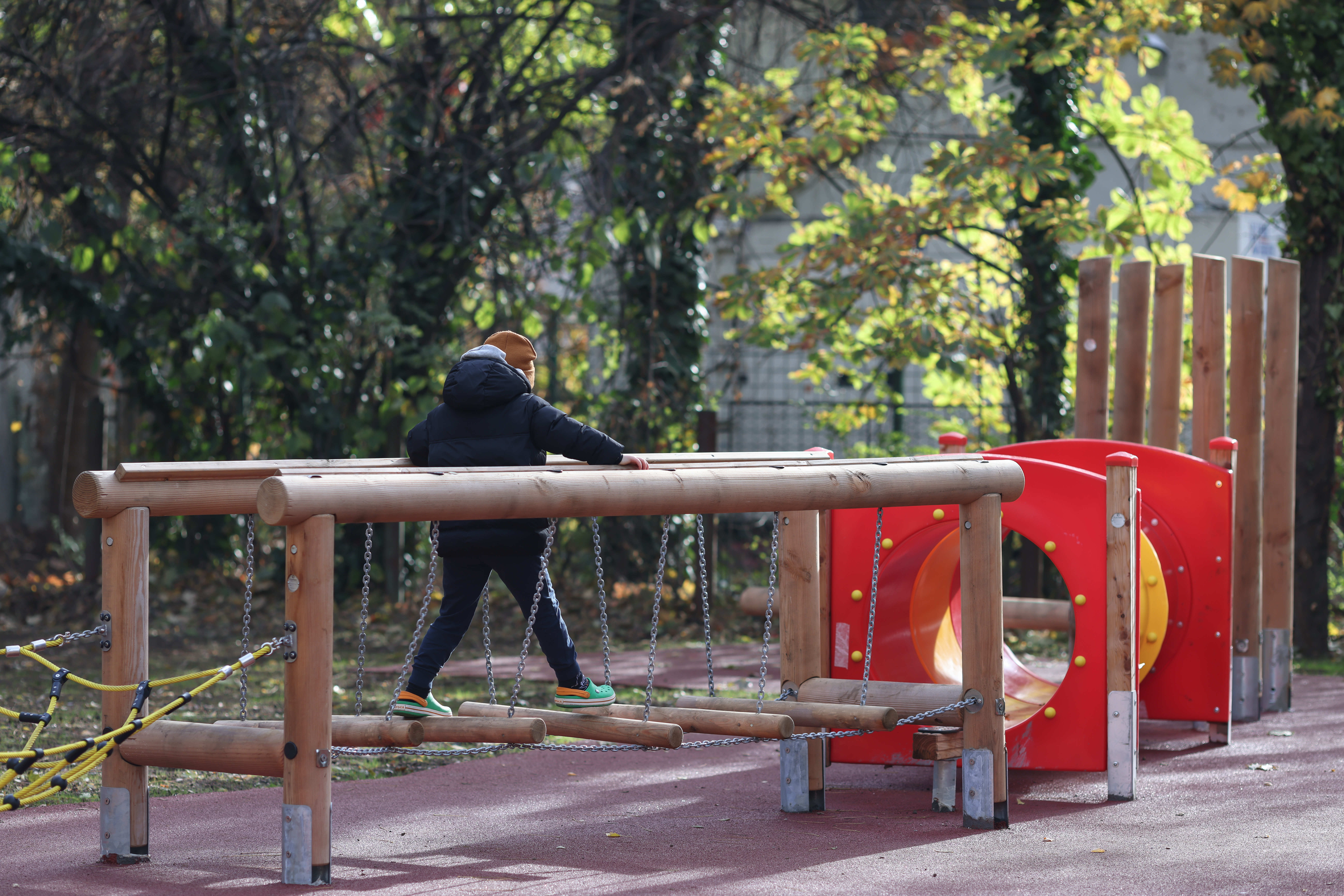 The mayor of the capital, Nicusor Dan, participated on Tuesday in the inauguration of the first sensory park in Romania for children and adolescents admitted to the Clinical Hospital for Psychiatry Prof. Dr. Al. Obligation. The mayor stated that this is a first-of-its-kind project for Romania – an outdoor sensory park, intended for children who are hospitalized and who have various deficiencies, the park being a place where they can learn, socialize, play and feel treat properly.
The Mayor of the Capital declared that, a year and a half ago, a partnership with UNICEF was launched, for a child-friendly city.
"We are happy to continue this partnership, to benefit from your expertise, also with the Municipal Council of Students. It is a first-of-its-kind project for Romania, such an outdoor sensory park, intended for children who are admitted to the Hospital, with various deficiencies, a place where they can learn, socialize, play and feel treated as it must", said the capital's mayor.
The park will serve children and adolescents hospitalized in the Obregia Hospital at the Pediatric Psychiatry and Pediatric Neurology departments. The space includes devices designed to stimulate olfactory, visual, auditory (through percussion instruments), tactile (an alley that includes various textures and on which children will be able to walk barefoot) or kinesthetic (special hammocks and swings, to develop balance) . The devices will be used under the supervision of medical personnel and psychotherapists, but they can also be used in the presence of parents.
Oana Gabriela Sivache, director of the ASSMB, said that the park is designed in such a way as to offer the little patients "a play and learning experience", which stimulates their senses and helps them develop.
Anna Riatti, UNICEF representative in Romania, drew attention to the fact that, worldwide, one in seven children is diagnosed with mental health problems, while in Romania approximately 9% of children have been diagnosed with such problems. She mentioned that UNICEF supports a series of projects aimed at providing prevention services, but also involving the community in managing these situations.
Children must remain active during hospitalization
The park is intended for various age groups, up to 18 years old, and will also have a socializing role. At the same time, a basketball court is to be set up.
"We don't want a child to stay in bed, but to be active during hospitalization, to interact with other teenagers, to organize various therapy, socialization, social interaction groups between teenagers and they will be able to use this place. (. ..) Children with autism spectrum disorders have a pattern of sensory integration slightly different from that of neuro-typicals.
They can have an auditory, olfactory, visual, tactile hyper-sensitivity and overreact to some stimuli that seem trivial to us, such as the sound of the hair dryer. By gradually exposing the child to various stimuli, we manage to help him integrate, including afterwards, into his natural living environment. In other cases, there may be a hyposensitivity and the child may not react to pain and expose himself to significant dangers, without being aware of this danger," said Dr. Florina Rad, head physician at the Psychiatry Clinic of Child and Adolescent.
Editor: Andreea Smerea