A video camera captured images of the 41 workers trapped in a tunnel in India's Uttarakhand state for the first time in nine days.
The footage was filmed with an endoscope camera inserted into a new pipe drilled into the tunnel on Monday, through which rescuers sent the workers their first hot meal – rice and lentils – since November 12, when the tunnel where the workers were working collapsed. So far, they have only received snacks sent through a narrower pipe, writes the BBC.
On Monday evening, rescuers managed to insert a 15cm diameter pipe into the tunnel. They attached a small video camera to film the trapped men. In a video released to the media, rescuers can be seen communicating with workers they can see. An official asks the men to come in front of the camera, smile and wave, and the workers do exactly that.
The rescuers also asked them to say their names and promised that they would be taken out soon. The communication appears to be via walkie-talkie, as one of the men in the video is holding the gadget in his hands.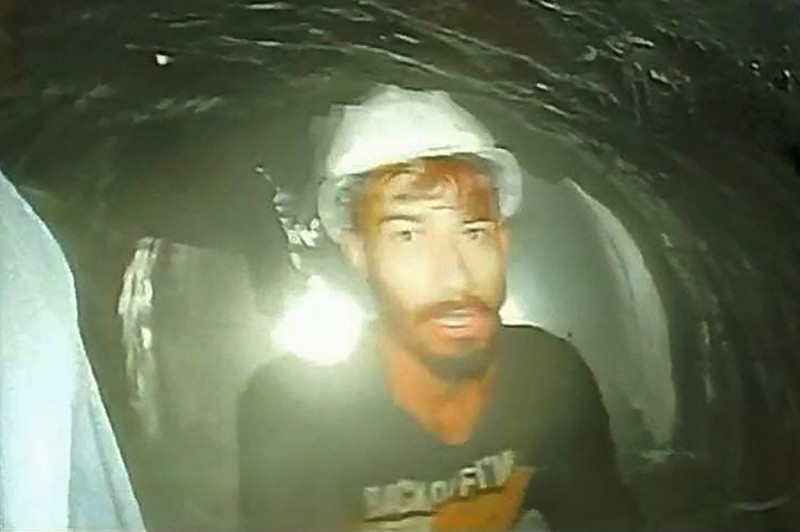 The men, many of whom are wearing hard hats and jackets, can be seen standing in a semi-circle near the camera.
The official then tells the people that that pipe will be cleaned soon and then they will get water. Some fellow workers said they were happy to see their friends again after so many days.
"I've seen them on camera, but now I'm waiting to see them in the flesh"; said Rahul Ameen, who has two friends trapped inside.
The new pipe is wider than the one previously introduced and through which only certain snacks such as dried fruit could be sent.
Editor : G.M.