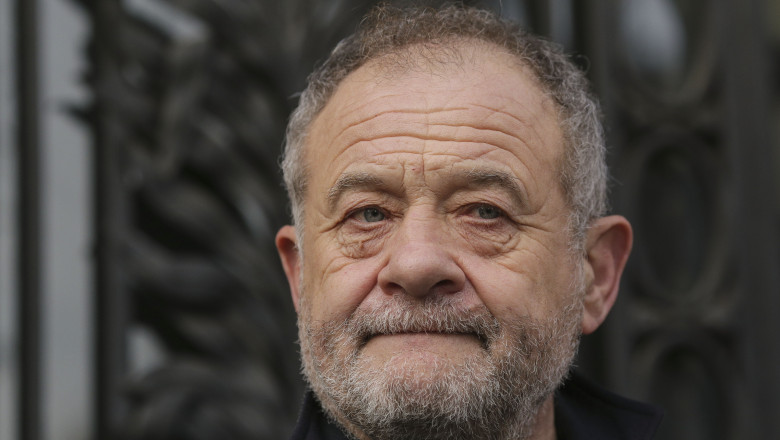 The Vaslui court decided, on Tuesday, to extend the pre-trial arrest warrant of Dumitru Buzatu, investigated for bribery, after last week the magistrate for rights and freedoms had made the same decision, later sent for retrial by the Iasi Court of Appeal, with the invocation of procedural errors that could have led to the release of the former PSD leader.
In the case of the expert Radu Judele, investigated in the same file for influence peddling, the judge decided to extend the house arrest, given that last week he had been placed under judicial control.
"Admits the proposal of the National Anticorruption Directorate, Iasi Territorial Service formulated in file no. 19/P/2023. Based on art. 234 et seq. The Criminal Procedure Code extends the duration of the measure of preventive arrest of the defendant BD, investigated for committing the crime of bribery (…), for a period of 30 days, from 23.11.2023 until 22.12.2023 , inclusive. Rejects the request made by the defendant BD, through the chosen defenders, regarding the revocation of the measure of preventive arrest or its replacement with another preventive measure less restrictive of rights and freedoms. Based on art. 234 et seq. Criminal Procedure Code, extends the duration of the measure of house arrest of the defendant JR, ordered by conclusion no. 232 CDL of 23.10.2023 of the Iasi Court of Appeal in the file in file no. 2010/89/2023, investigated for the crime of influence peddling (…) for a period of 30 days, from 22.11.2023 until 21.12.2023, inclusive", the decision states the Court of Vaslui.
The magistrates of the Iaşi Court of Appeal decided, on Monday, that the decision to extend the preventive arrest warrant in the case of Dumitru Buzatu, taken last week by the judge of rights and liberties of the Vaslui Court, should be sent for retrial to the Vaslui court.
Buzatu was arrested on September 23, for committing the crime of bribery.
Former PSD leader Vaslui was caught red-handed by anti-corruption prosecutors when he received 1.25 million lei in bribes to favor a company to obtain a contract. The investigators found the money in the trunk of his car, after allegedly receiving it in a restaurant.
"Between May 8 and September 7, the defendant Buzatu Dumitru (…) allegedly demanded from a businessman (witness in the case) sums of money, representing a percentage of 10% of the value of a public procurement contract that the latter he had concluded with the Vaslui County Council and which had as its object the rehabilitation and modernization of some roads in Vaslui county, so that the contract would be carried out in good conditions (payment of invoices). In the context (…), on September 22, the defendant Buzatu Dumitru would have received the sum of 1,250,000 lei, on which occasion the flagrant crime was established", stated the DNA.
Editor: Liviu Cojan